Tyler, The Creator drops remix of Kids See Ghosts track
Tyler, The Creator dropped a remix of a Kids See Ghosts track. You can listen to "Crust In Their Eyes" here at Rhyme Junkie.
California rapper, Tyler, The Creator has put together a delicious remix of a track from Kanye West and Kid Cudi's joint project, Kids See Ghosts.
The Odd Future rapper chose the record's title track, "Kids See Ghosts" to deliver a couple of nice verses on top of a song he's titled "Crust In Their Eyes." Check it out in the YouTube player below.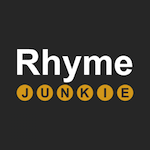 Tyler, The Creator didn't need to do anything with the track's incredibly catchy beat and instrumental which comes courtesy of solid production from Kanye West's long time production collaborator, Noah Goldstein.
Yasiin Bey's vocal intro also stays as the talented rapper elects not to sing that and just focus on laying down some quality lines – something Tyler, The Creator regularly does with ease.
He delivers some solid lines in quick succession like:
"Hot potato hot potato Tryna cancel me on twitter But got limits on ya data."
"Show them scars motherf*****,

How you think they gon' heal up? Scab ass n****s fucking up all the deals."
What's so great about Tyler, The Creator is calm and collected flow which feels full of fire because of deep and aggressive sounding voice. His lines run silky smooth on top of the track but they pack a punch with the way he delivers them.
The MC also recently dropped a new track called, "435" which also came with a video which you can check out here. Let's hope there's more music from Tyler, The Creator soon.
For all the latest hip hop news follow Rhyme Junkie on Twitter.