Gshytt drops new track Vibe Is Right [Listen]
Dancer, actor and rapper, Gshytt does it all. He trekked all the way to Zimbabwe to make his latest music video, "Vibe Is Right."
Now living in Los Angeles, Gshytt, aka Reese Nance, appeared in Stomp The Yard, Honey 2, and Beyonce's short film, Haunted.
He also starred in Rihanna's "ANTI" commercial for Samsung, and Lebron James' Powerade commercial, along with commercials for Dominos. His professional dancing curriculum vitae include stints with Ciara, Rihanna, and Beyonce.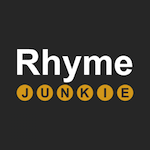 A mega-star in Brazil, he's collaborated with Brazilian artists Mr. Carta and MC Hariel, along with writing for Woody McCain. Invited to Roc Nation to perform on the MTV European Music Awards, Gshytt knows how to bring the heat, as over 100,000 Instagram followers and more than 500,000 Facebook followers can attest.
When he began his hip-hop career, five people showed up. Now he performs to enthusiastic crowds of 20,000 and more.
"Vibe Is Right" rides a cool, throbbing reggae-flavored hip-hop groove, with creamy smooth vocal textures. The pluck and thrum of the bassline exudes a buoyant rhythm, as crisp percussion maintains the infectious tempo.
Gshytt's mellow voice, with just a hint of seething, sensual rasp, infuses the lyrics with charged, magnetic hues. And his delivery is tight with seductive implications.
Glossy, à la mode lyrics hit home with stylish impact.
"Spending all my nights, and I'm chasing you down girl I can't stop thinkin bout you / I told you from the get go baby, other girl nah compare to you / I take you all around the world you thought that it was make believe."
It's clear to see from these words that Gsyhtt knows what he wants and he's going to do everything in his power to try and make it happen.
"You know it ain't no ordinary thing babygirl just believe in me / Just so you know girl I'm on ya / You the one I been searching all my life, I know they watching from a distance / From head to toe girl you just my type / The vibe is right!"
These words show that Gsyhtt has the ability to produce solid lyrics on top of a nice track. "Vibe Is Right" is sweet, swanky, and contagious. Gshytt definitely has it going on and we can't wait to hear more from him.