Silas Price drops hot new banger, 'Tinted Windows' [Watch]
Just a minute ago, Silas Price dropped a music video for his smooth banger, called "Tinted Windows." This tune is lit!
Silas Price states the inspiration for the song came from a conversation he had with a lady friend. She wanted Price to come visit her. Thrilled and excited by her invitation, he rolled on over to see her. They were chilling in his car, listening to music, talking. After a while, she admitted she was dealing with someone else, explaining the relationship was toxic and abusive. She was looking for an escape clause.
Price, experiencing a variety of feelings, realized she emotionally trapped, supposedly in love but merely pretending because she couldn't perceive of any other recourse.
The hook – "Tinted windows with the radio loud" – came from that conversation in a car.
Price was writing poetry when he was 6-years-old, finding freedom through creative expression. Then one day, his dad was listening to Tupac. That was Price's introduction to rap. Succumbing to rap's magnetic pull he began repeating Ludacris' "Stand Up," the hottest song of the time. Imitating Ludacris and T.I. taught Price flow.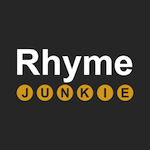 Apply to Rhyme Junkie.
Start your application process by filling out the fields below
"Tinted Windows" opens with lo-fi oozing synths flowing into a slab trap tune – slow, low, and banging. I love the tender keyboards riding underneath the thumping rhythm. Chill and smooth, this is the kind of music the Valkyries of Norse mythology chill out to when not ferrying dead heroes to Valhalla, velvety and polished.
Price's flow is burnished to a high sheen, silky, low-slung, and mellow, as he delivers well-turned-out rhymes.
"She said Baby, Come Hold Me Right Now / Tinted Windows with the radio Loud / An old aux cord that keeps fading out the sound / Don't care cause we still blazing thru the town."
Right now, Price is concocting a batch of new musical potions, including his Night 2 EP, which includes "Tinted Windows," as well as another banger, "Come Up."
Be sure to check out "Tinted Windows." Silas Price has it going on!