Silas Price Drops New Single One Mo' Time
Just a few minutes ago, Arkansas' premiere rapper Silas Price dropped his new single entitled "One Mo' Time," an R&B-soul-pop-flavored joint about the human desire to hit rewind and have a do-over.
Silas Price says, "I've always had this problem with talking about my feelings. I couldn't tell if it was a lack of trust, or feeling weak, or simply because I didn't know how to tell people. I learned early on I had a gift with words and writing. I quickly fell in love with poetry and soon Hip-Hop/Rap by the age of 7."
Music is Price's avenue of emotional expression.
His first introduction to rap came through is father. His dad was listening to Tupac and Price was spellbound by the passion of Tupac's sound. Next, he discovered Ludacris, whom he spent hours trying to emulate, thereby learning the ins-and-outs of flow. Flow is what hip-hop is all about. It wasn't long before Price was composing his own beats, adding his poetry to the rhythm. He discovered he had a natural talent for slinging rhymes.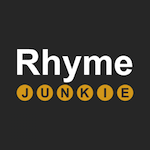 "One Mo' Time" opens with rippling synths and emerging vocal effects, followed by the entry of Price's smooth voice. His cashmere rapping flow rides on the undulating R&B-flavored melody, like clouds across the sky, velvety and lush. I love the sparkling synth colors, infusing the tune with yearning colors.
Price's tones vary from buttery melodicism to tough, brisk rapping. On the last section of the song, trippy psychedelic colors ooze over a reverberating bassline, rumbling with supercharged dynamism, as a reedy voice injects dreamy, ghostly hues.
The overall feel and mood of the tune is slow and banging, the perfect music to chill out to, as creamy sprinkles of harmonics swirl and whirl, like spells and exsufflations.
Silas Price continues to produce innovative and powerful hip-hop that eschews the derivative aspects of much of the current hip-hop on the market. "One Mo' Time" is tight and right, original and hecka-yummy.
CONNECT WITH SILAS PRICE