Interview | Alameda's Arthur Pri¢e talks new video, 'Dark Days'
Based in Alameda, California, just outside Oakland, rapper Arthur Pri¢e recently dropped the music video for "Dark Days."
According to Arthur Pri¢e, "Dark Days" is about "not having enough time to do what I want to do, but pushing my limits to move forward in life." Directed by Jack Boston, the video was shot in a warehouse in Santa Cruz, and depicts Pri¢e battling his doppelgangers.
Pri¢e started as a drummer, playing in local bands. Later, he fell under the spell of hip-hop, inspired by boom-bap rap, followed by more contemporary rhyme slingers, such as Drake and Travis Scott.
Rhyme Junkie sat down with the rapper to find out how he keeps his sound fresh, and what's next for him.
Rhyme Junkie: How would you describe yourself?
I would probably describe myself as a funny but serious individual, I know when it's time to play and have some fun, but when it's time to work I'm all in! I'm just a normal person who has dreams and ambitions like any other normal person. The difference between me and others is I think about things differently, I'm always trying to be 10-steps ahead of myself if not more. I've been making music for a while now and the one thing I took away from it is, if you don't get involved in the business side of things, you're most likely not going anywhere. There are too many people trying to do the same thing, so you have to find a way to stand out!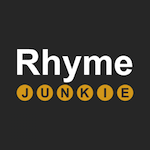 Rhyme Junkie: What is the most trouble you've ever gotten into?
Let's see… These questions always get me reminiscing on how stupid I used to be ahaha. I'm not going to lie. I never was the kid to get in a lot of trouble. I'm a big stoner and I got to say, if I wasn't, I probably would've got in a lot more trouble than I did. It was always stupid stuff like my parents catching me smoking or drinking… But probably the most trouble I've been in was in Laguna Beach, California.
It was my 16th birthday and I was out there with some friends from the Bay Area and we didn't know how serious the police take their job (they got nothing better to do). We had been drinking and smoking at a friend's house to celebrate and we decided to walk back to the hotel with a whole handle… I know probably the wrong decision but I was young. We ended up getting pulled over and they arrested us all. That's really the only trouble I've gotten into with the law. The streets is a different story, but I won't get into that.
Rhyme Junkie: What's your favorite song to belt out in the car or the shower?
Right now I've been vibing to DaBaby out of North Carolina. But my go to for the past month or two is going to have to be "Diplomatic Immunity" by Drake. That song is absolutely insane. If you really listen to everything he says in that song, it's crazy. It's like one of those movies with hella hidden messages and you learn something new every time you watch it. I've heard that song probably 60 times and every time I hear it, I find something new.
Rhyme Junkie: How did you get started in music? What's the backstory there?
When I was 10 years old my dad got me a free drum set from his friend, and I taught myself how to play. I was in a couple of bands through middle and high school but then after high school, me and my friends who produced beats started making songs together in my friend's basement. Ever since then we've built a full studio in the basement and it's just been constant grinding. I'm there on a weekly basis multiple times a week writing and recording new songs.
Rhyme Junkie: What musicians influenced you the most?
I had a lot of old school influences when I was growing up and first starting to rap. A couple big ones were Biggie Smalls, Eminem, Dr. Dre, Snoop, the list goes on. That was the type of rap I started making in the beginning, but after a while I found I was holding myself back to this style instead of trying to create my own sound. So I started listening to some more new school rap and studied the old and the new to create a good middle ground. Some influences right now are Drake, Travis Scott, Lil Uzi Vert and I really use to love Wiz Khalifa, too. These guys opened my mind to how creative you can get with music and art in general. Now I push myself every day to better my music and myself.
Rhyme Junkie: How, if at all, do your musical influences shape and impact your music?
I kind of answered that question above, but I would say they impact my music in a way that isn't visible. It's more how I think about moves I'm going to make and how to talk to people. From studying and watching them I know what has a better chance of working than others. That being said, I'm still evolving and just now getting my name out there so I can't say I've mastered anything yet. All in all I feel like my influences help me be the most creative person I can, and everyone needs that push to be better than the next guy!
Rhyme Junkie: Hip-hop is by far the most popular music genre in the world. How do you keep your sound fresh and avoid coming across as derivative?
This is a great question and it's one of those questions that always get me thinking because it's not easy to answer. I guess all I have to say is: I know when I start to sound like someone else and as soon as I hear it in me, I stop myself and reevaluate the problem. Most of the time I don't have a problem with sounding like another artist, but when you listen to as much music as I do sometimes it just happens. But regardless, the world is filled with haters, and everyone is always gonna find a way to compare you someone more popular than you.
Rhyme Junkie: What is your songwriting process? Do the rhymes come first, or the music?
My songwriting process is pretty simple for the most part. I start by either getting a beat from my producer Jahka or find one on YouTube that I like. Then I start writing, I have to catch a vibe from the beat for the lyrics to come to me! I usually start with the hook/chorus and then from there I'll write the verses. If I use a YouTube beat, we'll record the song over that beat and then from there make it a capella and my producer makes his own beat over my vocals. Sounds weird but it usually turns out really dope.
Rhyme Junkie: What was the inspiration for "Dark Days?"
This last year I've been stuck in a pretty dark part of my life, a lot of crazy stuff happened within my family and it just opened my eyes up to how f***ed up the world is. Pretty much I made "Dark Days" to show the struggles I was going through in a way that others could relate to it. I started drinking a lot more to get through the problem and I never was a big drinker. The video shows that every one of the characters was me and I was fighting myself.
Rhyme Junkie: The music video for "Dark Days" is both surreal and dark. What do you want viewers to take away from the video?
I wanted to viewers to understand that even though you beat yourself up sometimes and things don't always go your way, there's always a way out… you just have to kill the bad "you" and move on, because life's too short to let anything take you over and control you!
Rhyme Junkie: What's next for you?
Right now my plan is to drop a couple more singles to gain some new fans and leverage, then I want to put out a solid EP and then finish it off with an album. I'm trying to do this all within a year and then repeat every year! I feel like if I keep myself on track and consistently dropping music and videos, I can go as far as I want to with this music sh*t!
Rhyme Junkie: Will you be touring?
I'm just trying to get some shows anywhere I can, I would love to get on tour but I think right now it's more important for me to get my foot in the industry's door before I go on tour or anything like that. But soon I can guarantee I'll be there on tour for you all to see me rock the stage.