Hip-Hop interview: Yonas talks exploring and sharing
Rhyme Junkie sat down with Yonas to find out more about his influences, his approach to music, and what listeners can expect in the near future.
With more than 500 million cumulative streams, along with features and syncs on XXL, MTV U, Fuse TV, Pepsi, and a host of others, Yonas came on the scene in 2009, releasing his EP, New Golden Era. In 2011, his hit single, "Shy Kidz" was featured on MTV and Fuse TV.
2012 marked Yonas' breakthrough to superstar status, with the release of his mixtape, The Transition, amassing 70,000 downloads in only 60 days. XXL named him "Breakout Artist" in June and a nationwide tour followed.
Since then, Yonas has become a mainstay on iTunes' Hip-Hop/Rap charts, while his music video "Fall Back" appeared in Hollywood's feature film, The Place Beyond the Pines, with Ryan Gosling and Bradley Cooper. He's also shared the stage with artists such as Macklemore, Ryan Lewis, Wale, Juicy J, Timeflies, Gorilla Zoe, The White Panda, and Logic.
Rhyme Junkie sat down with the rhyme slinger to find out more about his influences, his approach to music, and what listeners can expect in the near future.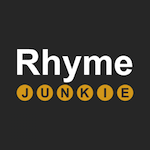 Q. How did you get started in music?
Yonas: I was fortunate enough to be introduced to music very early in my life. I was a super hyper kid, so my parents always had me involved in activities. One of which was playing drums and playing violin. I studied classical music, jazz, etc. for nine years before getting more into sports, but looking back it's what sparked my ear for music.
Q. What musicians/rappers influenced you the most?
Yonas: Definitely Tupac, Big L, Nas, Black Thought.
Q. Hip-hop is by far the most popular music genre in the world. How do you keep your sound fresh and avoid coming across as derivative?
Yonas: I'm just always open to trying new ideas. That's the key. You can't be afraid to try things out, even if people may not like it. Our job as artists is not to please people, it's to explore and share the results. You never know who's out there listening and who you're inspiring.
Q. Who are you listening to right now?
Yonas: Jon Bellion, Juice WRLD (RIP) and Fabolous are my go-to's right now.
Q. What is your songwriting process? Do the rhymes come first, or the music?
Yonas: Melody always comes first. I'm in love with finding melodies. It's my favorite thing to do. Once I have a melody, it inspires me to write the verses.
Q. What was the inspiration for "Karate Kid"?
Yonas: Just my love for the art form. I think I can compete with the best of the best, from any era. Sometimes you just have to put people on notice.
Q. You will be on tour throughout Europe in 2020. Are European audiences different from American audiences? If so, how?
Yonas: They are. They don't get to see their favorite artists as easily because we don't always make it across the pond. So I think they have an elevated level of excitement when we show up. It's great.
Q. You've collaborated with, and shared the stage with, some of the biggest names in Hip-Hop. If you had your druthers, who would you like to work with, and why?
Yonas: Jay-Z. He's had an amazing career both in music and in business. Just an hour working with Hov would be an honor and a great opportunity to learn game.
Q. Why make music? I mean what's the point?
Yonas: I make music to express myself, but most importantly to let anyone listening know they're not alone. There's someone out there that understands how they feel. To motivate them to keep going and stay strong. Life is beautiful if you look at it and approach it the right way.
Q. What's next for you musically?
Yonas: I'm coming out with an EP sometime in March 2020. Might be my best project yet. I'm excited to share it with the world.