Hip Hop Interview: 2Dee – "my music is me, no one else"
Rapper 2Dee released a bangin' music video a short while ago, entitled "Say Less."
Born in Haiti, 2Dee moved to New Jersey at the age of three. Later, he hooked up with a group of rappers and formed Wyld Stylaz. Success followed, along with collaborations with Mozzy, Zoey Dollaz, and French Montana.
Then things started to fall apart, as some of the members got bogged down in legal issues. 2Dee decided to go solo, teaching himself the intricacies of mixing, mastering, and producing, as well as learning guitar and piano.
Low, slow, and banging, "Say Less" discharges a wicked muscular rhythm topped by gleaming, almost menacing colors, as 2Dee's tight flow infuses the lyrics with nuanced tantalizing flavors.
Directed by Will Grey, the video is a poignant reminder of racial profiling and law enforcement's heavy-handed tactics toward those they ostensibly serve and protect.
Rhyme Junkie sat down with 2Dee to discover how he got his start in music, his influences, and his songwriting process.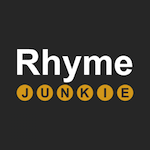 How did you get started in music? What's the backstory there?
I have always had a love for music. My father would blast old Haitian songs all the time growing up and I would watch my older brothers and cousins sit in front of the radio and record the hip-hop/R&B songs just so they can go back and learn the lyrics. Growing up in the hood, those were the moments that brought me peace the most.
What's your favorite song to belt out in the car or the shower?
That really depends on my mood. It could be Marvin Gaye – "Sexual Healing," Styles P – "Listen," Diplomats – "I'm Ready." Anything Tupac, or sometimes one of my own songs.
What singers/musicians influenced you the most?
To be honest, I listen to a lot of different types of artists and music. What inspires me the most are the songs that capture my exact mood at the time. As far as rap goes, I would say Fabolous, Andre 3000, Nas, J Cole, Jadakiss, MikeWillMadeIt, Zaytoven, the list goes on.
What's the story behind the name 2Dee?
I was really young and would love jumping into cyphers. I got into a cypher with a group of older guys one time and one guy stopped me and said "Woa! This kid is 2Dimensional, you know, like a cartoon character that could do whatever he wants and never dies. He just keeps on coming back better!" That right there stuck with me and 2Dee was born.
You taught yourself how to mix, master, and produce, as well as how to play guitar and piano, which is beaucoup impressive. What is the source of your motivation?
This might sound funny, but being broke lol. These were all tools that I felt I needed to bring my vision and dream to life, but I was too broke at the time to pay someone else to do it for me, so I taught myself. That was my way of making lemonade out of lemons.
Hip-hop is by far the most popular music genre in the world. How do you keep your sound fresh and avoid coming across as derivative?
The best thing we can be in life is ourselves. I just make sure I am always me. I tell my story and stories of others from my perspective. No one else can be you but you, so my music is me, no one else.
What do you want people to take away from the video?
I want people to simply enjoy the art and come with their own interpretations of the video.
What is your songwriting process? Do the rhymes come first, or the music?
My songwriting process is kind of random. I could have a line pop up in my head while I'm in the shower or driving or doing anything, then that one line could turn into a whole song. Or I could hear a beat and if the mood of the beat matches or inspires my mood, then I may write a song to it.
What was the inspiration for your new single/music video "Say Less?"
Well for one, I'm a Walking dead fan lol, but more importantly, I was tired of seeing all the negativity going on between people of color and law enforcement/government. I wanted to find a way to get my message out in a fun way, yet with a deeply rooted message.
What's next for you musically?
I have a bunch of records that I plan to release really soon. I also have a couple of other music videos shot and ready to be released soon as well. I just want my impact to hit harder this time around.