Interview: Blondia reveals how to "Do The Damn Thing"
New Jersey rapper and model Blondia lays it down with vocal clout on her latest music video, "Do The Damn Thing."
Blondia smashed her way to attention with "Pretty Girls Clap," a posh, sexy joint with Rah Digga, strutting her top-shelf flow and swashbuckling eroticism. She definitely has it going on, hitting with all the punch and swagger Cardi B wishes she had.
"Do The Damn Thing" rides a cool teeter-tottering trap beat accompanied by strident colors, while Blondia spits out clever rhymes like "Y'all got your tongue hangin' out like you never saw a pretty girl rock."
Coming across like the baddest of all possible femme fatales, she puts in the work with heat and raw intensity, radiating palpable sensuality and plush layers of attitude.
The video, directed by Dream Team Digital and Mike Lo, rolls along with Blondia as she arrives in her white BMW i8 Coupe, riding in pure style. As she meets her friends to party, the males in the place look on with lust and jealousy, wishing for an intro to the bevy of beauties, who apparently don't have time for anything but fun.
On "Do The Damn Thing," Blondia bypasses restraint, unobtrusiveness, and delicacy. Instead, she gets right to the point, hammering it home with delicious brio.
Rhyme Junkie sat down with Blondia to find out how she got started in the rap game, her influences, and her songwriting process.
How did you get started in music? What's the backstory there?
My first taste of performing was in third grade. My school had a play, I wanted in, and I was the star. Any free time I have now I'm in the studio. I just love it.
What's your favorite song to belt out in the car or the shower?
Temptations' "My Girl," if I'm feeling classic or Nicki Minaj's "Chun-Li" and "Anaconda."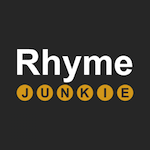 What singers/musicians influenced you the most?
Lauren Hill all the way.
Hip-hop is by far the most popular music genre in the world. How do you keep your sound fresh and avoid coming across as derivative?
My goal is that when you hear Blondia you're gonna know you're listening to something new and something fresh. I'm trying to be as original as possible but it's tough, my music comes straight from my heart.
What is your songwriting process? Do the rhymes come first, or the music?
Lyrics definitely first. Then I work on the beat.
Where was the video shot and who directed it?
Passaic, New Jersey, and directed by Dream Team Digital.
What do you want viewers to take away from the video?
Just to enjoy it and dance, and maybe say the phrase "do the damn thing."
How are you handling the coronavirus situation?
Do what they say: mostly social distance and stay home. It gave me more time to make music, but that's the only upside. I wanna go out. I wanna sit down at a restaurant and have dinner with wine and go to a club, but it is what it is.
Now that things are opening up again, what's next for you?
It can't open up fast enough for me, I'm hoping for a return to normal as soon as possible. I hope to perform all I can, wherever I can, and not stop.