Interview: Devinn Le'Raay – a voice smooth as silk
"Still Luv Me" and "Gas U Up" define Devinn Le'Raay's buttery R&B sound, a sound chock-full of erogenous suggestions, and persuasive sonic textures.
Growing up in St. Louis, Devinn got his start by singing in his church, followed by an interest in sports, followed by a tour of duty in Afghanistan. After returning home, Devinn knew it was time to go all-out in pursuit of music.
Since then, he's dropped three EPs, collecting more than 250,000 steams, and signed with Second Month of Summer Records.
The music videos for "Still Luv Me" and "Gas U Up" feature intense visuals, gorgeous women, and Devinn's luxurious voice riding lusciously evocative music riding infectious rhythms.
Because of his velvety voice and plush delivery, Rhyme Junkie sat down with Devinn Le'Raay to discover his musical influences, why he makes music, and where he's going next.
What's your favorite song to belt out in the car or the shower?
So randomly, I sing Usher's song "Superstar." That Confessions album was a jewel!
Who is your favorite music artist?
Myself….But Naw ME. I work hard at my craft and I have continued to advance musically.
How did you get started in music? What's the backstory there?
Like a lot of people, I sang in church as a kid. I really didn't tap all the way in until I was inspired by a live performance that reignited my passion. I wrote my first EP in the bathroom of my loft in Downtown STL. I been locked in ever since.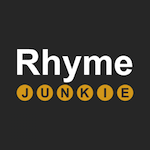 Which singers/musicians influenced you the most?
Luther Vandross, Tank, Tyrese …. Donnell Jones, I really was tapping into the singers with unique voices; little did I know I would be working to be mentioned with them names.
What inspired your latest songs, "Gas U Up" and "Still Luv Me?"
Bet…for "Still Luv Me," it's the song you play for your ex. It's like you went through the break-up but you wanna dip back and you know that your "replacement" doesn't measure up. As far as "Gas U Up," I was looking to explain the feeling of me being better than the last and we can toast to that.
Of all the venues you've played, which was your favorite?
The House of Soul in St. Louis by far! Me and my team worked super hard to put on a great show independently. Performing in front of a sold-out audience while they are singing the words to your songs is an out of body experience.
Why do you make music?
I feel like my gift is what's missing from the male R&B landscape.
What's the biggest obstacle you've encountered so far in your music career?
EYEBALLS!!!….I know I have great music but getting heard by the masses independently is a task I'm ready to tackle.
What is your songwriting process? Lyrics first, or music first?
More times than not I like the beat first. If the beat moves me and words come out it's time to cook.
Any advice for artists just starting out?
Keep working. Hard work beats talent when talent ain't working. I only got where I am by dedicating time, energy, and resources.
How are you handling the Coronavirus situation?
Working on my craft and social distancing. Aye man, wear a mask and wash yo hands!
What's next for you musically?
So, because my EP, Stay Smooth, did so well it deserves a sequel. PART 2! I'm excited about this one. I'm pushing myself musically to bring a complete VIBE. Stay Tuned!