Zakasi strikes Hip-Hop soul with 'Alone' music video premiere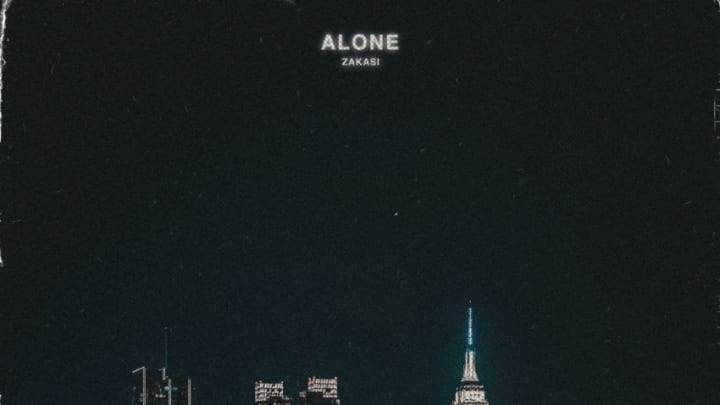 Zakasi Premieres "Alone" dir. Nimi Hendrix. Image Courtesy Zakasi /
Zakasi presents "Alone", a powerful visual that takes us on a tour of his tortures and his loves.
"I been feeling alone, alone/you been gone for too long, too long" blares through the speakers as Zakasi's appropriately titled single, "Alone" takes most listeners backpacking on a familiar journey. Loss. Longing. Love. Vengeance. All of which are principles settled deep into the message that Zakasi's visual sternfully presents. While it's not pretty, the aesthetic is genuine and the signal is clear.
The young artist, who hails from New Jersey, is tired of the loss and loneliness that so many young fans are unequipped to deal with today. The vibe of the track is reminiscent of R&B artist August Alsina, as both artists have secured the talent of telling a complete story of a young man of color thoroughly, although melodically.
As Zakasi's face drops when his friend relays the death of another, the viewer's heart sinks. Cuddled up with a beautiful young lady, assumedly portraying his love interest, just moments before only adds to the contrast of the moment. The video is raw, an attribution to director Nimi Hendrix's involvement with the project.
His work rings with an authenticity that parallels well with the New Jersey artist's rhythmic, yet purposeful sound. Zakasi's intention on this track will echo with a plethora of fans looking for a track to play in their cars that makes them feel something real. "Alone" jumps in line with a new direction of hip-hop that allows artists to express emotions that once only Drake felt comfortable transponding over airwaves.
Check out Zakasi's "Alone" music video:
Zakasi slinks through the bass-riddled production with a soulful mourning that resonates deep. Even as he performs in front of a night brightened by city lights, he commands center stage. From the body slain and lying on the sidewalk to the revolvers littered throughout the visual, the East Coast up-and-comer does a precise job of bringing all of us into a world so few understand.
Pre-save "Alone" HERE.