Interview: David D'Angelo talks about water, collective well-being, and his influences
NorCal Bay Area artist David D'Angelo recently teamed up with MayDay to release his latest music video, entitled "Priceless Commodity." The song focuses attention on the global predicament of water.
David D'Angelo is a Peruvian-American producer and multi-instrumentalist, who crafts a unique blend of electronic, hip-hop, funk, and neo-soul into his sonic creations. Currently based in San Francisco, this young producer released his debut EP Born in Paradise in late 2016, while touring New Zealand. New Zealand's leading music magazine and blog, NZ Musician, compared Born in Paradise to work from artists like Mndsgn, Dam Funk, and Snarky Puppy.
Sonically, Born in Paradise is an amalgamation of g-funk-inspired hip-hop production, smooth neo-soul piano, funky synths, and electronic soundscapes. Thematically, the EP is about viewing the world as paradise and treating it as such.
David has performed internationally and alongside noteworthy acts such as internationally renowned French DJ/Producer FKJ, New Orleans' own Grammy Award-nominated trumpeter and producer Christian Scott, and future funk band Naughty Professor. David D'Angelo's debut EP Born in Paradise is still in rotation at over 50 college radio stations across the US and Canada. Born in Paradise made it onto the NACC Top 5 Electronic Charts and NACC Top 200, charting at #4 and #192, respectively. David has also been featured on Balcony TV New Orleans, where his video peaked at #1 on their charts.
This young producer's latest single, "Feels! ft. Samwyse & Ayotemi", has already passed 20k plays on Spotify and YouTube, only 3-months since it's independent release in the fall 2019. David will begin releasing a series of video projects spring 2020 and beyond, in anticipation of his first full-length musical project, to be released sometime within 2020.
This project is focused on addressing some of the most pressing issues of our time. Combining uplifting music and powerful visuals to inspire action, David's upcoming video release is a project addressing the impact of climate change on global water supplies.
Rhyme Junkie: Which artists are you listening to right now?
David D'Angelo: There are some artists I listen to on a regular basis and have since high school, like Kendrick Lamar and J Cole, and then a myriad of other artists and genres. I listen to a lot of beats on a regular basis too, my own and other producer homies, tapes from Iman Omari, Terrace Martin, MNDSGN, and of course legends like J Dilla. I put on playlists of Dilla beats all the time to vibe to or when I'm doing other work. Beats are therapeutic!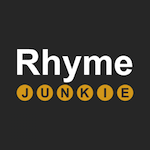 Rhyme Junkie: What's your favorite song to belt out in the car or the shower?
D'Angelo: Hmmm…let's go with this one: "Get You" by Daniel Caesar. It's just a smooth vibe, hard to hate.
Rhyme Junkie: How did you get started in music? What's the backstory there?
D'Angelo: Even before I was born, I was already exposed to music. My mother is a piano and flute teacher and she often played classical music in the house and in the car. She started teaching me piano when I was 7-years old, and those lessons built my piano and music foundation, until when I was about 11/12, at which point I started to teach myself and focus more on creating songs and improvising.
My father also loves music, and would also play music from Peru in the house, especially when I was younger. One of the main styles he would play is "Música criolla," which is the traditional music of Peru that exhibits influences from European, African, and Andean music. The Afro Peruvian rhythms are seriously captivating and unique, and many of the melodies are dramatic and hauntingly beautiful.
I love so many styles of music. I feel as though the exposure to many different styles of music at a young age likely influenced my appreciation for music and gave me a unique palette of creative influence.
Rhyme Junkie: What musicians influenced you the most?
D'Angelo: I have a lot of influences…there are so many legends and dope artists to give credit to. Some of the top for me are J Dilla, Dr. Dre, Kendrick Lamar, J Cole, Robert Glasper, Erroll Garner, 9th Wonder & Little Brother, Kanye West, Iman Omari, FKJ, Tom Misch, Flying Lotus, Terrace Martin, and Thundercat.
If you probably couldn't tell, I could keep listing artists that in some way have influenced my creativity, whether in sound or energy. Also, that list was not necessarily in order of most to least influential; that being said I still listed Dilla first for a reason. That man has influenced so many producers worldwide, it's crazy.
Rhyme Junkie: Hip-hop is by far the most popular music genre in the world. How do you keep your sound fresh and avoid coming across as derivative?
D'Angelo: I don't think any artist is 100% original because we all have influences that have guided our sound, but I try to keep my sound fresh by being true to myself and putting that unique energy into my music. I work on my sound being something that is David D'Angelo, and making sure it feels honest as an extension of me, across the various genres that I am influenced by and create music in.
Hip-hop as a genre is one that I have loved since I was a kid, even before I realized that there was so much about the history and culture I didn't know about. I still have so much to learn and understand about music and hip-hop. My goal is to spread uplifting and meaningful messages through my music and in doing so provide something authentic to those who are inspired to listen.
Rhyme Junkie: What is your songwriting process? Do the rhymes come first, or the music?
D'Angelo: I have to say that first and foremost I am a Pianist. Keys, melodies, and chord progressions are typically what comes first for me, and I love to sit down at a piano/keyboard and just improvise and come up with songs.
When I was about 14, I got into beat-making, and then producing records came from wanting to take my compositions and build them into full songs. I play Guitar and Bass as well. Lyrics are something that I don't have as much experience with, but I do song-write and typically come up with hooks for other artists to sing more so than verses.
In the case of "Priceless Commodity," all of those lyrics/rhymes were written and delivered by MayDay. However, I did have the name of "Priceless Commodity" and the topic already decided on prior to MayDay starting his writing process for the record.
Rhyme Junkie: What was the inspiration for your new music video "Priceless Commodity?"
D'Angelo: Creating this video was definitely an interesting journey. The inspiration for "Priceless Commodity," and what motivated me to take the steps to make this video happen in the first place, was research on global water scarcity and a fascination with the Salton Sea; a disappearing body of water in California that was never supposed to exist in its location in the first place. I wanted to tell a story about water, and what might happen if it were to disappear.
Fast forward to 2019 and working with MayDay to tell this story more concretely, I knew I had to take the visuals further. The video was filmed on opposite sides of the country, over the span of almost 3-years.
The older footage is all of the scenes in the rocky, desert landscape, and the hills east of downtown LA. That was shot by a videographer named Alex Martinez, in the summer of 2017. I was in North Hollywood for a music conference, and over the span of the weekend, I was there a lot of things happened synchronistically. I met all the actors/actresses in the video that weekend as well. I had already done an Instrumental edit of these visuals from 2017 with a good friend and talented Photographer/Videographer/Creative Director named Shay Stifelman.
Once MayDay and I had a finished recording on the existing instrumental, Shay worked with us directing and filming a separate narrative with MayDay rapping in the middle of a creek in our local North Carolina woods. Shay then combined these two different narratives in two different locations into one clip, and that is the official video that is "Priceless Commodity ft. MayDay."
Rhyme Junkie: How did you hook up with Mayday?
D'Angelo: MayDay is an artist from my hometown of Durham, North Carolina. Although we grew up in the same city, we just met a few years ago at an open mic at The Pinhook in downtown Durham. I played some beats and we connected after, just networking and vibing! We stayed in contact loosely, but then in early 2019 when I was back home living in NC, we started connecting more and realized we shared similar values and enjoyed each other's approach to music.
We began creating music more actively in spring of 2019. I approached Mark (MayDay) with the concept for the track "Priceless Commodity" and he immediately was inspired by the beat and the thematic content of water scarcity and alarm over our increasing environmental destruction.
From there we just kept the creative energy going. MayDay spent a lot of time crafting these lyrics to match the tone of the record, as well as current events. It was a fun process and I am seriously thankful for the energy he put into this record, the level of the intention behind each word is noted.
Rhyme Junkie: Tell me about your forthcoming EP, My Own World. What can listeners expect?
D'Angelo: This track, "Priceless Commodity ft. MayDay," is almost a bridge between my debut EP Born in Paradise, and my upcoming EP In My Own World, which is still very much morphing as I write this. The intention behind this project is to share my own outlook on the world, through music.
I am hoping to relate to others the fact that everyone is unique and has their own relationship with the world as they see it, as well as the fact that everyone can feel isolated, or like they are in their own world at times. Especially now more than ever. I also intend to convey the importance of collective well-being and healing. My sense of feeling like I am in my own world incorporates disbelief at how some people are treating this world, as well the joy I feel being alone in nature and feeling connected to a larger life force.
"Priceless Commodity" will be sonically different from a lot of the other records on In My Own World, but that's ok. I want that. I don't want to stick to just one genre or style; however, I aim to have a sound that is cohesive as my own, while still being varied in genre.
Rhyme Junkie: How are you handling the coronavirus situation?
D'Angelo: To start…staying busy. This is a crazy time in history and I am blessed to still have meaningful work, music, and time in nature to keep me sane. I have been living and working in San Francisco, the first city in the US to go into lockdown, so I have been sheltering in place since mid-March and today is May 13 as I write this. That's a long time already, and things are changing every day.
We all don't really know what's going to happen or how long this new way of life will last. So that is something that is hard for everyone, but I need to acknowledge that not everyone is experiencing the impacts of COVID-19 and social distancing in the same way.
Some communities are experiencing the hardships of COVID-19 more than others, and those communities are the historically disenfranchised peoples of color, minority, and lower-income communities, and that is a problem. This situation is exposing a lot of the injustices in our society, and I have to acknowledge that while I am currently safe and healthy many people are not.
Currently, I am trying to connect with family, friends, and others as best as I can, while still making sure I take care of myself in the process. I am thankful to be alive.