Interview: HABITZ on bringing back timeless music
Rap duo HABITZ, a brand-new collaboration of KNITWIT and Trazel, is more than likely to become a chronic habit because of their delicious sensuous blend of '90s R&B and hip-hop. The habit commences when you listen to "Cadillac Dippin."
HABITZ first came together in 2015, when KNITWIT signed Trazel to his label, ThugFace Records. As KNITWIT best put it, "We've always been good friends and our talents and sound mesh together like butter whenever we collaborate. So it was easy for us to come together and form the group HABITZ."
The duo's addictive sound rides on Trazel's velvety, sumptuous tones, as KNITWIT's fleet in-your-face flow infuses their music with the West Coast flavors of Outkast.
The music video for "Cadillac Dippin," directed by Gary Ruff, has KNITWIT and Trazel arriving in a posh black Escalade to get the party started. As the swanky visuals roll by with quick seamless cuts, viewers feel the urge to jump in and cruise to the groove.
I recently had the chance to speak with HABITZ, whose glossy sound, rife with lush sonic textures and an infectious rhythm is sure to infatuate listeners.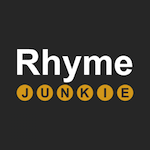 What's your favorite song to belt out in the car or the shower?
HABITZ: "Come And Talk To Me" by Jodeci.
How did you get started in music? What's the backstory there?
HABITZ: I was born into it. Everyone on mom's side of the family was musically inclined in some way, shape, or form. The biggest influence came from mom herself though. She was signed to MCA back in the day and then signed to Priority Records.
What singers/musicians influenced you the most?
HABITZ: The artists that inspired me the most are legends of course. Starting with Stevie Wonder, Louie Armstrong, Michael Jackson, Dr. Dre, 2Pac and a new influence and appreciation for Nipsey Hussle, even though the dude was younger than me.
How did you two (KNITWIT and Trazel) first hook up?
HABITZ: We first met years ago on some rap biz. Not sure exactly what kind of rap biz because it was so long ago. San Diego is set up like that where we kept running into each other over the years, until one day we decided to do a song together and this is where we are now.
What's the story behind the name HABITZ?
HABITZ: Knitwit hit me with some ideas for a group name and HABITZ was one of 'em. I told him I liked the way it sounds, so HABITZ it is.
Hip-hop is by far the most popular music genre in the world. How do you keep your sound fresh and avoid coming across as derivative?
HABITZ: Our sound stays fresh because we, for one, both play instruments. We want our music to be timeless, like people made back in the days where you hear an old record and it still makes you bob your head and move your feet.
What is your songwriting process? Do the rhymes come first, or the music?
HABITZ: Usually, the music comes first. We vibe off of that. We make music because it's what we were born to do. When you know you have a calling for something it's hard to avoid doing it. Like music is to us.
What was the inspiration for your new single/music video "Cadillac Dippin?"
HABITZ: The inspiration behind "Cadillac Dippin" was to bring back that music that's timeless. We want this song to be played years from now with the greats. Only a few people can do that, and HABITZ has done it.
I love the cool, sensuous flow of "Cadillac Dippin," a delicious blend of scrumptious hip-hop and swanky R&B. How did you develop such a stylish sound? Did it just happen or was it deliberate?
HABITZ: Haha, thank you. It was definitely done deliberately. Again, it's all about making music that will never be forgotten. That's our goal.
What's next for you musically?
HABITZ: What's next for HABITZ is to release our debut album, Relentless, and then new solo projects from us both. So be on the lookout for that and our new artist Shuga Shaft's album as well.