MariBased1 drops the music video for 'Mystery Girl'
Seattle rapper MariBased1 recently released the music video for "Mystery Girl," a song about his admiration for a strong, self-assured woman who attained independence through sheer will and determination.
MariBased1 began his music career as a senior in high school from the northern part of Seattle's inner city. Influenced by Lil Wayne, T-Pain, and Mr. Benjamin, Maribased1 has beau-coup respect for rappers who had to climb the ladder to success one rung after the other.
His name – MariBased1 – is his way of paying tribute to Lil B the Basedgod. MariBased1 explains, "I took the second half of my real name and added based to it. So now you got MariBased. Then I added the 1 at the end because I'm the 1. Now all together you got MariBased1."
The recipient of numerous awards, including "Best Mixtape," from the Seattle Sound Music Awards, "Top 20 Movers N Shakers," and "Breakout Artist" of 2019, from West Coast Hip-Hop Awards, he accumulated more than 1 million views on Facebook for his single "Ripping & Running," as well as placing two music videos, "Bouncin'" and "Score'n" on BET JAMS. Both of the latter tracks are charting on DRT's Top 50 global R&B/Hip-Hop charts.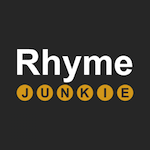 A staunch believer in God, MariBased1 believes the world needs to be exposed to the sound he calls "The Northern Flow." And so do listeners, witnessed by his SRO tour with LA MC, Blueface, and over 1 million views on YouTube.
The video for "Mystery Girl," directed by Rob Fitzgerald, a name that keeps popping up lately, depicts the Cinderella-esque tale of a young woman, who worked her way up from the bottom and is now living in plush digs, where she is fighting with her boyfriend (Mista Benjamin). In the end, she makes the smart choice and walks out.
"Mystery Girl" opens on shimmering colors flowing into a hefty trap-infused beat topped by smooth, gleaming textures of R&B flavors. MariBased1's buttery flow imbues the lyrics with creamy evocative layers of polished tones, as the rhymes trip impeccably.