Interview: Malcolm Kay brings the heat with bravura
Malcolm Kay, aka "MK," recently released the music video for "What You Think," the potently banging track from his latest album, All Black Masks.
Based in Los Angeles, the music of Malcolm Kay brings the heat, conjuring up memories of NWA and Tupac, delivering skintight rhymes in his inimitable flow – the kind of flow representing an innate feel for rhythm, accent, and pressure, gliding like a rippling stream of water.
The video, directed by Malkeeezy, presents a visual smorgasbord of stylish swag, with MK cruising the streets of the city in a plump Mercedes, wearing upmarket gear, and accompanied by a dime in the passenger's seat.
"What You Think" travels on gleaming keyboards riding a thumping beat as MK's delivery infuses the rhymes with finessed visceral inflections, radiating swanky flair.
"I'm answering my phone talking millions – What You Think! / I'm just focused on making a killing – What You Think! / Yeah I need the cash all hundreds – What You Think! / In the club bottles by the dozen – What You Think!"
Rhyme Junkie cornered Malcolm Kay, interrupting his non-stop work ethic and creative tide, to find out how he got started in the rap game, who he's listening to, and how he keeps his sound fresh and stylish.
How did you get started in music? What's the backstory there?
I got my start in music in 5th grade. I was in a studio session with a producer who pulled up a beat, I wrote a song and recorded it that day, it was about a 12-hour session in a music studio.
I was writing poetry since 3rd grade at this time. I'd spend all my free time watching music videos on BET and listening to my favorite artists' music, being heavily influenced by hip-hop culture at a young age. My parents noticed that and set up a studio session for me.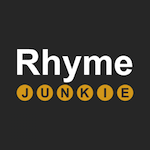 What singers/musicians influenced you the most?
Jay Z, Dr. Dre, T.I., Eminem, Jeezy, Kanye West, and Future have influenced me the most. I am influenced by these artists the most because I love their music and admire the careers they've built.
Which artists are you listening to right now?
I'm listening to Moneybagg Yo, Pop Smoke, Future, Drake, Lil Baby, Da Baby, Megan Thee Stallion, City Girls, Roddy Rich, and NLE Choppa.
As an artist, what's been your biggest challenge so far?
My biggest challenge has been selling merchandise. A lot of the challenge has been creating the items that people will value. After years of generating ideas, I've only successfully made one piece of merchandise that sells.
Is your sound evolving? If so, in which direction? Toward R&B, trap, or some other direction?
My sound has evolved a little and I believe while making a follow-up album it will evolve even more because I'm always learning and adding creativity to the song making process. I'm on a rap direction and that will probably never change.
Hip-hop is by far the most popular music genre in the world. How do you keep your sound fresh and avoid coming across as derivative?
I'm freestyling and songwriting every week and I love the creative process and keeping a fresh sound comes from always creating. Also, I dedicate time to create. In a 4-hour studio session, I can create something never done or heard before. Because everyone is rapping about the same things, I do that but also give details of my own very personal journey. Additionally, I pressure myself to make what no one has made yet, including myself.
What is your songwriting process? Do the rhymes come first, or the music?
My songwriting process comes from freestyling, I freestyle rap while driving, walking, and all the time. Other times, I'll make the time to write a song and recite it to be well-rehearsed in the studio. Often times, a producer's music will make me want to create but I'm usually coming up with raps with or without a beat, just from being so creative. To answer the question, the rhymes come first, usually.
Why do you make music?
I make music because of my dream of being a career artist. Being notable, financially well off, awarded, remembered, cheered for by crowds are all things I desire and am capable of. I can't lie and say it's my passion and I just love making music because there are a lot more reasons to why I make music.
What was the inspiration for your new single/music video "What You Think?"
"What You Think" has been a favorite pick since I came up with it. I knew I'd release it as a single and make a music video because It's one of my best songs to this day, and highly demanded. At one point, "What You Think" was the only song I had to market myself, so I always wanted the music video to be captivating and attention-getting.
What do you want people to take away from the video?
When people watch the "What You Think" music video, I want to leave them wanting more. I hope they're asking questions like – What will he do next? What else has he made? Hopefully, there's enough beautiful women and luxury cars to keep people watching.
Where was the video shot and who directed it?
"What You Think" was shot in LA and New York and directed by Malkeeezy.
How are you handling the coronavirus situation?
I take Coronavirus seriously, so I'm staying current with the news updates, wearing a mask and I'm selective about crowded places that I go.
Looking ahead, what's next for Malcolm Kay?
I'm going to make another album that I feel tops my first one and I'm going to make my greatest music video ever, you don't want to miss it!