Interview: ck outlaw discusses inspiration and creativity
Creativity sums up ck outlaw, as witnessed by her latest music video, "Promnesia," and her fashion company, Aether 79.
With Aether 79, ck outlaw conceives and designs bespoke jewelry based on her aesthetic interpretation of the traditional hip-hop chain. Her customized designs have been worn by Rihanna, Ro James, Chynna Rogers, and Kiesza.
"Promnesia," the technical term for déjà vu, amalgamates hip-hop, pop, and R&B flavors into a smooth low-slung tune riding posh rhythmic pulses, as ck outlaw narrates a tale reminiscent of Bill Murray in Groundhog Day, where one lives through a present situation again and again.
Inspired by her personal romantic relationship, characterized by explosive fiery collapses and sizzling reconciliations, "Promnesia" is both intensely personal and cathartic. The video opens in ck's haven, followed by the arrival of a leather-clad wickedly beautiful woman in a convertible Camaro. They take off for Tombstone, AZ in the car, when the inevitable tension once again creeps in, heralding the onset of déjà vu.
Because of her obvious artistic talent, Rhyme Junkie interviewed ck outlaw to find out more about where her head is and what we can expect from her musically.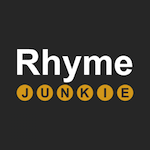 What three things can't you live without?
My crystals, my MacBook, and tea tree oil.
What's your favorite song to belt out in the car or the shower?
I don't drive, so when I'm in the shower, I usually use that time to think or to work on my own ideas. If anything, I may belt out any random lyric from some pop song that gets subliminally locked into my head. It could be anything from Lizzo to Shawn Mendes.
How did you get started in music? What's the backstory there?
I knew that I wanted to make music since I was a little kid and would even record the music from Super Mario Brothers' games on cassette tapes and rhyme over them. I grew up as an only child, so music was always my best friend and the easiest way for me to express myself.
What singers/musicians influenced you the most?
Earlier in my career, it was artists like Kelis and Fergie that I looked up to for being such carefree and creative women. Over the years, my style has continued to evolve and I now connect more to the alternative music that I fell in love with in the '90s from bands like Staind, Green Day and Linkin Park.
I like to experiment and create new sounds that don't typically go together, such as my Moonlight in Oz project that I released in 2009. I sampled Pink Floyd's Dark Side of the Moon and combined it with samples from Wizard of Oz. I actually re-released it as an animation this year on its 10-year anniversary.
Hip-hop is by far the most popular music genre in the world. How do you keep your sound fresh and avoid coming across as derivative?
I pride myself on being original and my sound is usually ahead of its time because I tend to create music that is different from what is most popular. Sometimes much larger artists have even been inspired by me. For instance, DJ Green Lantern gave my concept and idea to Nas for his song "Black President" that was featured on his 2008 Grammy Nominated Untitled album.
I originally had the idea to sample Tupac and recorded my version of the song for a project that I was being featured on while working with Green. I just create what comes naturally to my heart and mind with no concern about what other artists are doing. I actually recorded "Promnesia" at Mercy studio In November 2018; I was kind of shocked when I heard Post Malone's "Goodbyes" because the hook and cadence were so similar. I hate biting.
What is your songwriting process? Do the rhymes come first, or the music?
It depends. Sometimes I create or am given a track that speaks to me and I record to it. Sometimes it's the lyrics and melodies just pop into my head without a track.
Why make music? I mean what's the point?
I make music because it's my favorite way to express my emotions. When I was younger, I, of course, wanted the attention, fame, and money that I hoped would come with being a musician. After working in the music industry for several years at record labels, agencies and magazines, I see beyond the smoke and mirrors, so it's deeper than the glitz and glamour. I make music because it's really just what I love to do and I hope to inspire others to stay true to themselves and follow their individual path, wherever it may lead.
What was the inspiration for your new single/music video "Promnesia?"
The inspiration behind "Promnesia" comes from the pain of yet another break up with my twin flame love. No matter what happens or what we do, we always seem to come back to one another. I was super upset when I wrote the song and hadn't recorded any music in 10-years. This wild relationship that seemed to end my career is also what has gotten it started again. Promnesia is the scientific name for the phenomenon of déjà vu.
You directed and produced the video for "Promnesia." What do you want viewers to take away from the visuals?
My goals for viewers watching "Promnesia" are to reintroduce myself as ck outlaw and showcase the historical old western town of Tombstone, AZ. I have always loved old western movies and shows and watched them a lot growing up with my mom. I previously performed as Christina K., and I have now remixed my name to include my father's last name Outlaw. I wanted to show that I truly am and share the things that mean the most to me in an abstract way, all while taking viewers back in time to the legendary O.K. Corral.
You also design jewelry for your fashion company, Aether 79. Do you have two distinct creative approaches, one for music and one for jewelry? Or do they both come from the same source?
I would have to say that it all comes from the same source and I feel very fortunate to have two passions that seamlessly flow together. I created Aether 79 during my 10-year musical hiatus and It made me feel very grateful to have musicians that I love, like Rihanna, wear the jewelry that I create.
When I see musicians wear Aether 79 on stage, in music videos and photo shoots, it makes me feel like a piece of me is there with them. I am always looking for ways to include my love of music with my love for the jewelry that I create. I even hope to one day have a music division of the brand that focuses on promoting upcoming artists.
What's next for you musically?
I will continue to release music as the inspiration comes to me. I am working on my next release for December. I will eventually do some collaborations with some of the artists that I work with, but for now want to focus on strengthening my own voice in the world. I am currently in Bali while answering these questions and I am super inspired and have a lot that I want to share when I get back to the states.