Dylan Owen drops dope new single We Were Only Kids Then
NYC-based alt-hip-hop artist Dylan Owen dropped a lit track, moments ago, entitled "We Were Only Kids Then."
"We Were Only Kids Then" follows on the heels of Dylan's album, Holes In Our Stories, released in 2019 to a sold-out show at Arlene's Grocery, as well as vast acclaim for Dylan Owen from media outlets and fans.
The song, like those of Atmosphere and Mac Miller, delivers an idea listeners may don in their own lives. In this case, the message is: life constantly changes from moment to moment, making it vital to live in, and enjoy, the now. The simple objective of life is living, not some nebulous endpoint in the distance.
With his relevant lyrics and stylish edgy music, Dylan has collected more than 11 million streams on Spotify, along with being synced and featured on Revolt TV, PepsiCo, WWE Smackdown, MTV, For Folk's Sake, and a host of others. He's shared the stage with Mac Miller, Wiz Khalifa, Logic, Watsky, Yelawolf, and Skizzy Mars.
During 2020, Dylan will be releasing a stream of singles, performing handpicked shows around New York with his band, and working on new music.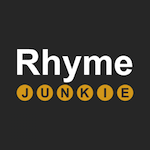 The probing lyrics of "We Were Only Kids Then" offer insights into the capriciousness of events, and the risk of emotional inertia, as a defense mechanism.
"See what I realize, there are no arrival points / Life is just a destination we've been speeding past, so if you ever steal the moment then don't keep it trapped / I think you might have lost a parent since I've seen you last / But I don't even ask, we just say / We were only kids then… / Cul De Sac kids who only know about dead ends / As we get older, we digress into the distance / We used to follow our dreams."
"We Were Only Kids Then" opens on a cool potent rhythm, rife with muscle, as Dylan's polished rapping flow infuses the lyrics with tasty timbres. Glistening with bright colors, as well as a thumping bassline, the layered textures of the harmonics fuse together in smooth coalescence.
Mirroring harmonies add sonic depth and radiant dimension to the glossy momentum of the music. There's an optimistic flavor to the song, along with a vulnerable intimacy, as if to say complications are inevitable, but living isn't complicated – just a matter of perspective.
"We Were Only Kids Then" not only relates an important lesson, but does it via an infectious melody and a yummy rapping flow.