Chicago-rapper Alex Wiley drops experimental mixtape 'Tangerine Dream'
Alex Wiley recently dropped his latest mixtape Tangerine Dream and it seems no matter what this guy releases, it's always fantastic.
The mixtape is experimental — which is also the best word to describe Alex Wiley. His progressive hip hop is something many emcees could not pull off, but this unique element makes him amazing.
Wiley is not just one of my favourite rappers; he's also one of my favourite artists as well. The samples he uses are so different from most while his engaging flow on any beat is like no other.
Tangerine Dream does not differ with tracks like "Red Pill" which features a sample from The Matrix as well as "Paris Freestyle" in which the outro comes from a sample of Israeli-French singer Yael Naim.
This mixtape is full of cool musical samples like these as well as intriguing spoken samples from influential people like deceased comedian Bill Hicks.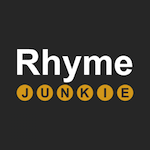 "Quest" is the opening track on the mixtape; it's an incredible way to start. It begins with another brilliant sample from TV On The Radio's song "Will Do" where Wiley leisurely flows over on his Quest to Enlightenment.
The song then has an unexpected change-up at 1:18 that introduces a quiet but heavy guitar and a simple beat on which Wiley's words offer distortion.
The original sample returns as the song fades out to an audio sample of someone saying "It's a dream" which is a perfect introduction to what this mixtape is about.
"Servin' it Freestyle" has sampled harp music from Dorothy Ashby which would not sound out-of-place in a video games Oblivion or Skyrim, while the feature from hip hop duo Low Gravity is on point; Alex Wiey isn't half bad on the beat either.
"Servin' it Freestyle" has sampled harp music… which would not sound out-of-place in a video games Oblivion or Skyrim.
"iNEEDTHAT" (an Apple reference?) is another standout track and probably the closest thing that resembles your typical hip hop track on the mixtape.
"Games" best displays Alex Wiley's ability to spit bars while "Fire" stays true to his earlier releases as it bears similarities to tracks like "Ova" from Village Party or "Japanese" from Village Party II.
Alex Wiley has knocked it out the park again but people are still sleepin' on him; hopefully people will wake up to the music soon enough.