Listen to KXNG Crooked's younger brothers Horseshoe Gang latest album 'Anti-Trap Music'
Long Beach's Horseshoe Gang released their fourth studio album, Anti-Trap Music in April and it's definitely something to notice. There's another one coming soon, in September.
Horseshoe Gang includes Julius, Demetrius, Kenny and Dice; all are the younger brothers of the Slaughterhouse rapper KXNG Crooked also know as Crooked I.
With a role model and mentor like KXNG Crooked, it's not surprising the four brothers have made their own success in the rap game. Anti-Trap Music shows that talent must run in the family.
The group was originally named The Untouchable Gang — but their new, current name is derived from the NFL's Indianapolis Colts popular logo.
Their main musical influence reportedly comes from artists like Jay Z, Outkast and Nas.
With this inspiration, Horseshoe Gang provides a unique sound that hits harder than most rappers often can. Their attitude does not take anything away from the lyrics.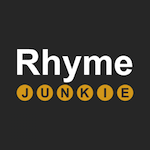 After watching the above video, you will wish more rappers were spitting like that. They deliver their lyrics with an intensity greater than most while incorporating smart lines like: "The Rolex goes from your wrist to my pocket, that's time travel."
"The Rolex goes from your wrist to my pocket, that's time travel"
Anti-Trap Music is full of bangers and the 'Shoe Gang uses their platform to take aim at Trap Music. One of the highlights on the record is "Out of Touch."
It has a dynamite instrumental and verses that are second to none which address their disdain towards Trap Music — they wonder why so many rappers nowadays glamorize their excessive drug use.
"Stress Relief" is a more reflective track and it's about as close as Horseshoe Gang come to a pop song on the album. The song is powerful and feels like it has great meaning to the group.
A stark contrast comes on "Shoe-icide Squad" which is an absolutely thumping track. Horseshoe Gang directs their anger towards cops with vicious line after vicious line.
"Poverty Slogans" and "Crooked I Robot" are the other two standout tracks on the album but it is all impressive.
You can get a copy of Anti-Trap Music here. Their next album "4 Brothers" will reportedly drop in September.