Ric Wilson represents organizer, activist and artist communities on 'Soul Bounce'
Ric

Wilson

is a 21-year-old self-proclaimed artist, performer and prison abolitionist from the South side of Chicago. Hannah Golden spoke with the musician.

A wise DJ once said to "dance ugly and drool." It was the motto of his mentor, a dance teacher, and it stuck. Few and far between are the creatives who truly dance ugly. Ric Wilson is one of them.

We talked to Wilson about finding his path as an artist and his latest body of work — and he doesn't mind if it's not pretty.

His latest release, Soul Bounce, dropped on August 22. The album art alone gives a clue: retro bright-pink bubble lettering floats under a spray-paint cartoon portrait of Ric with butterfly wings. This is Wilson's periwinkle fringe dress.

On the EP's SoundCloud page he writes: "This EP is about being you, being fearless, being powerful, being joyful, being apologetically you."

Trying to unravel this new work, however, truth-seekers might point to Ric's various influences or the cohort he grew up in as a 21-year-old Chicago native. Curious minds may find answers in "Butterfly:"
"I used to wanna rap like Kendrick Lamar

Until I finally realized Kendrick wasn't me"
There you have it. Ric has spun his tapestry and doesn't particularly care if it fits squarely into the box labeled hip-hop.
Star-studded features are notably absent on Soul Bounce – an intentional move on Ric's part to stamp his trademark. He brings in undiscovered indie producers, singers and musicians. The result is a fabric of his design.
His creative process is not what you might expect from someone who has put out two EPs in the space of a year. Far from being the stereotypical songwriter confined to his studio, he takes musical inspiration as it comes. Here's what Wilson told us in our interview:
"I just go around and literally just live life and if I hear something dope for like a song title, I try to like do song titles and then try to like make the songs from whatever I thought about when I wrote that song title up. … When I make a song, there has to be a message behind the song, I can't just be making songs just to make songs like a lunatic. So if I find the message, then I'm like okay cool, then I find the vibration, the beat that I want to go with it."
Ric's resumé has helped him carve a niche for himself in the hip-hop sphere. Ric Wilson, born in the Chicago suburbs, learned about a variety of music. Now, he lives in Alsip, Illinois.
Among his influences, he cites Stevie Wonder, Parliament, Michael Jackson, Gill Scott-Heron and Sam Cooke — even genres like bachata and house get a nod for helping inspire some of his beats.
"The first rapper I ever listened to was 2pac, who inspired the message. But Drake inspired me to rap.

All my family lived in the south side of Chicago…I lived with black people but a couple blocks over was all these working-class white people…I spent a lot of time on both sides. It's interesting, and I think my music shows that….I was 14 and Never Shout Never was big. I was like out here, but then I also liked to listen to Gill Scott-Heron, so I literally heard like a nice blend of all that."
Aside from a diverse cultivation of influences, however, Ric Wilson had a hand in several other areas.
His lyricism came into play long before he had music behind him. An avid poet, he was involved in Young Chicago Authors — a youth organization with poetry programs that were home to Noname and Chance the Rapper. He attended YCA open mic and writing events to boost his linguistic skill.
But throw in activism and a background in dance and you've got the underpinnings of Ric Wilson.
An organizer since age 16, Ric joined the Chicago Freedom School. He helped form an activist group called We Charge Genocide, which spoke out against police brutality in Chicago. In November 2014, he was one of the representatives who presented to the United Nations conference.
"We were organizing really heavy. You sort of have to sacrifice your artistic message. I sort of had to sacrifice organizing to do music and just have to make myself a mouthpiece for the movement and everything that's going on here. That's what hip hop artists have to be."
His music career has taken time away from organizing, but the former serves as an organ for the latter.
Though he'd long had a hand in music, it wasn't until seeing his peers' art elevate to great heights that he decided to pursue it as a career.
"I took a year off of music and went to go run cross-country at Clark Atlanta University, and I remember when I took that year off, that's when Chance had dropped Acid Rap. This got me inspired to drop out of school and keep doing music. … I was like, oh my god, this is so obtainable. You see it happen.

Right now, we're in a Chicago renaissance. The organizer community, the activist community and the art community, we've literally got mashing into one."
In many ways, though, that's what Soul Bounce does. The album is an ode to not only himself but a larger community. But it's impossible not to feel Ric's energy throughout.
The title track starts off with a fast beat and an affirmation: "Black and powerful, yes I am."
"Powerful" (feat. Kopano) builds off this energy with strong female vocals. "We Love Us" (feat. David Ellis and Daryn Alexus) is a song of praise with an infectiously funky sound. He sings: "It's about time that we love ourselves."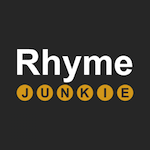 "It's supposed to be an anthem of like dope people, dope black and brown people. A lot of songs and a lot of what you see on Twitter is about black death. I want to celebrate black life.

That's damn near what 'I Got Soul' was about. One of them is about me redefining myself, redefining my sound. A lot of the songs I talk about heavy things but — like I have a song call 'Whippin,' I'm talking about we're jivin', it's about me getting my first car. But it's also a flip on, like, I got drive now, you know what I mean? Like no one's gonna whip me no more. I'm whippin' whatever comes my way. I'm not a slave anymore. That's what Soul Bounce is all about. Peace about life."
Looking ahead, however, Ric Wilson is considering a fall tour with RDGLDGRN. After the release, he's gearing up to begin work on his full-length album. In the meantime, he'll be continuing to follow his musical instincts.
"My sound has just been evolving. I always wanted to do sh*t that sounds like this but like everyone told me it wasn't like hip hop enough. … So you hear Soul Bounce, like I put like a punk rock guitar solo, I just don't give a f**k, I wanna play the way I wanna play. I'm not trying to play in anybody's box no more, anybody's rules, you know what I mean?

This EP I wanted to be my own to define my sound. … When people wanna do songs with me, they understand that they're gonna be doing some different, funky, housy s***, some Soul Bounce s***."