Imad Royal bridges hip hop and electronic music (Interview)
Imad Royal talked to us about his foray into the music world. The 24-year-old is charting new territory for himself in an increasingly nebulous genre.
Imad Royal would easily be the MVP at any house show: he's fun to talk to, he has great taste in music, he can sing — oh, and he's a helluva DJ.
The self-described minimalist caught everyone's attention with his EP Cycles (2015). Cycles gave a taste of what Imad is capable of producing: catchy beats, snappy lyrics and soulful vocals. He has an "X factor" that keeps us all guessing: what else?
Imad set himself up as a producer who can hit a range of styles. His hip-hop influence comes in on "Round Two." Blaise Railey's flow gets raised by the bubbly pop of Imad's production. In the same EP, Imad's alt-indie vocals on "Passenger" show he's got a lot in the toolkit.
His influence list includes the more obvious: Flume, Pharrell, Kanye West, Kid Cudi and Cashmere Cat.
And then, the remixes. If it's possible to make "Crave You" better than the original, Royal did just that. The slowed-down remix completely undoes the hyperactive rhythm of the Adventure Club version, and I don't think I've bothered with the latter since.
Imad's ability to blend sound that bridges the genre gap is thanks to a diversified curation of styles. His influence list includes the more obvious: Flume, Pharrell, Kanye West, Kid Cudi and Cashmere Cat.
But reaching into deeper musical pockets, he pulls inspiration from Motown, classic rock, U2, Tears For Fears, Modest Mouse, Red Hot Chili Peppers, Bossanova, Ethiopian jazz and classical Arabic.
His parents (a hip, young Lebanese couple who raised him in D.C.) fed him a steady diet of Michael Jackson and 90s pop-rock like Nirvana. Music lessons would be quick to follow.
"I started playing the drums when I was 12. It was one of those like teeny lightbulb moments. And then by the time I was 16 I started getting song ideas in my head but couldn't like really play instruments. So then I learned to play the guitar. I got my first recording equipment and started to record demos. By the time I was ready to leave high school, I knew that that's what I wanted to do."
His love for pop and electronic made for a healthy marriage. "I wanted to blend the two worlds together," he says.
Imad's parents were hesitant about his music career, but not for lack of support or love of his music. They had trepidation about his first dives into the scene after Imad forewent the college track after one year at the University of Maryland and committed himself to full-time beat-making.
"Wale's people were down the hall from us. That was my first run-in with professional, cool people."
His baptism into the music religion was at a studio in Washington, D.C., a creative incubator where he'd throw together beats with his friend Isaac. After that, doors kept opening.
"Wale's people were down the hall from us. That was my first run-in with professional, cool people. …I started doing beat battles with my friend Isaac. We got a legit manager. We started to make beats for people. Urban-leaning trap stuff."
When Wale left the studio, Imad and his musical partner in crime, Blaise, jumped on the opening. The duo formed Indigo Studios, which blossomed into a sort of artist community.
During this period, Imad noticed one of the flock, James, was in a rut. Imad convinced James to help him write and DJ music to lift him out of his funk. The gesture unknowingly birthed what would become SoySauce, a charitable project where Imad would create music for whoever requested it — including some big names.
Through SoySauce, Imad raised enough money to donate $15,000 meals to the Los Angeles Food Bank. Despite these victories, Imad was on the verge of letting go of his music dreams.
"I came really, really close to giving up actually. After Indigo closed, my parents were like hey, you've I'd been out of school for three years – at this point I was like 22. They were like, we gave you a lot of chances, we helped you out, we financed your trip, we don't think it's working, we think it's time for you to go back to school. I feel like I've heard lot of other creatives share the same kind of story, but I just knew that that's what I wanted to do. I just saw it and just figured that if I worked hard at it, I could make it happen."
It wouldn't be long before Porter Robinson would play Ima'ds music on his BBC Radio 1 Essential mix, Benny Blanco would Tweet about SoySauce, and heavyweight producer Ricky Reed would hit him up with an offer — being the first artist signed to the Nice Life label under Atlantic Records.
Ricky pushed Imad to take advantage of his vocals on his new work, and the Cycles EP became his first real credit of singer as well as producer and songwriter.
The dude has some pipes, but he's very shy about singing and has slowly waded into the vocal waters as he's evolved as an artist.
"Privately I think [my singing] started when I was pretty young, I was like 17. I had started recording demos but I was always really, really self-conscious of my voice. 'Passenger' was the first song I ever released that had my vocals on it. … Honestly, it wasn't until the song started to do well that I started to feel more confident about my voice. I hadn't started singing with confidence until about a year and a half ago."
Since Cycles, he's collaborated with Pell and released a few other singles that put him on the map. The June 2016 single "Bad 4 U" signals a sea change for the young producer with a vocals-first arrangement.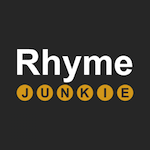 The song starts off with a saccharine Bossa Nova acoustic guitar intro. (Nod to Fort Knox Five's "Brazilian Hipster" perhaps?) At first, you wonder if Imad had a musical renaissance, ditched the beats and committed himself to acoustic sets (God forbid).
But then the bass drops and he proceeds to lay down melodic raps, horn fills and trap-leaning beats. You're right at home again.
The latest singles are a herald of what might be next for the producer and singer. Imad is gearing up for a tour of his own following his feature on Skizzy Mars' mini-tour last year.
In the meantime, he's working on a début album.
"The creative process is different every time. Sometimes literally a full song, fully mastered and mixed and arranged and I hear every sound, just like appears in my head. I literally just have to sit down on my computer and channel it and execute the idea.

When that's not happening, I just try to inspire myself by going through sounds. And the second I hear a sound that inspires me or a drum that inspires, I really just try to run with it. What inspires me varies; that's why it's so different. …. I try to make music out of a subconscious place rather than a guided place."
If there's one takeaway from Imad's showing, it's that he's as adaptive as anyone. In the age of crossover and agility in the hip-hop/electronic world, that alone is enough to keep him on your radar.