Da Flyy Hooligan 'S.C.U.M.' album review [listen]
Up and coming London emcee Da Flyy Holligan has just dropped his new album S.C.U.M. Listen to the record here and read our review.
Hello all. It's your friendly neighborhood dj here to review S.C.U.M. the album by London emcee Da Flyy Holligan. Remember I'm a 44 year old boom-bap fanatic from Brooklyn, New York.
So you know I had some pretty high expectations from an emcee they are calling "The New Slick Rick." I'm gonna give you a quick rundown of each track (there's 12 in all) and then the total wrap up.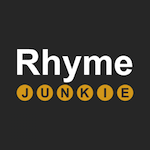 #1 Gourmet Body
This track started off dope, with airy keys, a vocal sample and Flyy sounding like an English Action Bronson/Ghostface. The voice inflections in the rhyme style is perfectly recreated.
Then all of a sudden the track takes a dark turn with some eerie dark keys and a choppy vocal style. I was REALLY feeling the track before this turn but the Jekyll/Hyde dichotomy of the track may appeal to some.
#2 Black Givenchy
A really nice flute driven track. Flyy seems to be really good with the food metaphors (in the Action Bronson Vein again).
#3 Cuisine Shippers
Another fly bass and vocal sample led track where Flyy comes off with some sweet bars like"Creme de la creme/my bars what separate me from them/cant fit in my shoe n***a, they was tailored for men." Then the track takes another turn (again) with slowed down vocals and a guitar led thrashfest
#4 Gold Bars
Another dual track/dual flow song (I will say the lyricism picked up a bit on the second part of the track)
#5 Savile Row-Featuring Westside Gunn
So for the album first feature Flyy and Westside Gunn spit over a spanish ballad sample with a cool bassline. I was expecting some back and forth between the two but even with the separate verses it was a good listen.
#6 Alligator Skin
Yet another dual track offering. The first part has a nice slow beat with a dope MOP sample for the hook. The second part was a guitar driven track with a little more bounce.
#7 Asantihini
Nice track. Sounds like something to indulge to.
#8 Smockin Mirrors
Nice smooth track with a more straight forward flow…
#9 Lewis Hamilton
Slow spacey track with a laid back flow.
#10 Sean Price
This was a nice heartfelt tribute song to Sean Price with a dope P! freestyle at the end.
#11 Distress Signals- Featuring Hus Kingpin
For the second feature of the album Hus Kingpin starts off with a stepped up flow not yet heard on this album and it leads to a nice bit of lyrical jousting between the two verses
#12 My Write Arm
Short track with a REALLY dope jazz sample beat.
Ok, so to keep it 100 i liked a lot of the album. The first half sounds a bit too much like an Action Bronson tribute record, but it was very well done. However, to me it was the second half of this album when Flyy broke away from the Bronson-esque sound and was just spitting where he really stood out.
You can tell he put thought into every word and thought about the cadence as well as the beats and managed to mold it all together. Overall a really good listen and a great way to pass an afternoon.
You can check the album out on
iTunes
Spotify
Bandcamp