Why Black Thought's Hot 97 freestyle is important for the world of hip hop
What does the top freestyle of the year mean for Hip-Hop?
On December 14th Hot 97 put up a freestyle from The Roots frontman Black Thought on their YouTube Page. Hot 97 puts these up every week. From the likes of Meek Mill, to The Hoodies to Mysone, there has been some good freestyles coming on the Funkmaster Flex show.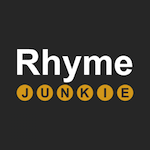 However the one we're focusing on today is a little different. There's a simple intro from Flex and it's off to the races and for the next ten minutes Black Thought attacked us with wordplay, similes and metaphors – the likes of which we haven't seen or heard in years. Check out some of the verses here.
"Uh, I'm sorry for your loss, It's a body dead in the car and it's probably one of yours
The writing all across the window and the walls
Whether it was true or false, we shouldn't have got involved
Remember, we walked past the teacher, take the chalk and laugh
We wrote punishments: "I will not talk in class"
Now it's pistols punishing people for talking fast
And all these innocent bystanders is hauling ass
I hate to say I told y'all, but I told y'all
Things fall apart when the center too weak to hold ya'll
I'm just collecting what you owed to my old jawn
You 'bout to get swooped down on and stoled on"
That was just the beginning. over Mobb Deep's classic "Burn" instrumental Thought let loose. So why was it so important? What was the fuss all about?
Well before this the most talked about "freestyle" of the year was Eminem's lyrical blasting of Donald Trump at the BET Awards cypher. The reason it was so talked about amongst true Hip-Hop heads was the lack of punch and energy it had.
Did one of Hip-Hop's vanguards finally fall off? A lot of people were thoroughly unimpressed with Em's performance furthering the "Hip-Hop is dead" ethos that's been running rampant for the last few years. The rise of mumble rap has gotten a lot of "old heads" down because they feel that this new generation of rappers haven't lived up to the expectations of Hip-Hop.
They feel that these youngsters have totally dismissed the foundation and are making a mockery of what Hip-hop is supposed to mean. So when Black Thought blacked out for those ten minutes it brought back one thing…. HOPE with lines like this:
"And my oldest son Ahmir Saleem out of New Orleans
Took a golf cart to the Baccarat from the Waldorf
What was on the wall? That depend on what you call art
I'ma say 300k ain't even in the ballpark
I charge more just for awkward small talk"
It showed that there are still people who care about honing their craft, that people still care about lyricism. It demonstrated that Hip-Hop is not dead but instead it's lurking in the underground waiting to pounce.
This freestyle was a call to the younger generation saying "This is where the bar is lyrically and if you want to be considered great, this is what you have to reach for." So now all we have to do is sit back and see what 2018 brings.
For all the latest hip hop news follow Rhyme Junkie on Twitter.