Ibru Premieres new music video War and Violence
Ibru premieres his new music video on Rhyme Junkie. It's called "War and Violence," and provides a foretaste of his forthcoming debut album, Life Story.
On "War and Violence," Ibru isn't just waxing eloquent about subjects he is unfamiliar with. He's been there and done that, seeing combat in Iraq, living in trenches in extreme heat, engaging in firefights and coming out of the fray with a new understanding of himself and the struggles of life.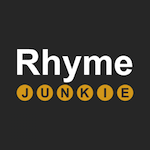 Originally from the Bahamas, where his grandmother instilled him with a zest for life, as well as a powerful work ethic, Ibru rose from humble beginnings to become a war veteran and attain a Master's degree in business leadership.
His music blends elements of reggae, dancehall, and hip-hop into a sound baptized reggae fusion, full of credible lyrics and a pulsing trap groove.
"War and Violence" opens with a tender piano riding an R&B flavored hip-hop tune, as weeping voices and luminous background vocals shimmer in the backdrop. The thick trap rhythm rides a thumping kick drum and measured slapping bassline.
Ibru's delivery merges singjay and traditional rapping, giving the lyrics a mellow, buttery assertion, especially when painted with the gossamer tendrils of the surrounding harmonies, infusing the tune with nuanced washes of color.
Ibru's expressive lyrics get straight to the point, without qualm, advocating peace and social justice, reminding us that death and destruction benefit no one.
"War and violence on the increase / Me want to see all the killing just cease / War and violence / When it's all gon stop / Me want to see all the crime rate drop."
Directed by Icey Jayce (Christopher Campbell), and produced by Dre Swade, the video shows Ibru in the ruins of a building in the Caribbean, as he sings about misguided policies and agendas.
Black and white photos of death, brutality and aggression decorate the wall behind him, depicting the bleak rewards of hostility.
"War and Violence" makes a potent statement about the current state of the world, while at the same time appealing for alternative means of resolution.