Dublin's Sea High brings the heat with 'End of Days' [Listen]
Another Irish rapper just dropped a new music video, entitled "End of Days." His tag is Sea High. He was born in Dublin, Ireland, grew up in Cavan, and is currently hanging out in Dundalk.
"End of Days" is the second single released from Sea High's forthcoming Vagary EP, slated to drop September 6, on the Off Key Collective label, co-founded by Sea High, his brother Low Key, and producer Savvi Beats. The official launch party for the EP happens in Drogheda, on release day.
Sea High started out in acoustic folk music as a "guy with guitar." Later, he discovered hip-hop and, jumping on board, soon found himself rapping out rhymes and generally "wreaking havoc."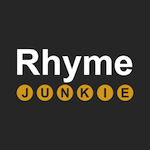 Apply to Rhyme Junkie.
Start your application process by filling out the fields below
"End of Days" opens with rapid-fire delivery over tripartite booming synths, and then settles into a measured yet potent trap tune. Heavy kick drums stutter with tight, stark thumps, as the synths ooze dark colors beneath layered patterns of intense hues. Surfacing vocal harmonies inject the tune with an eerie menace, wicked with suave, righteous tones.
Sea High's delivery ranges from knotted rigidity to dreamy, creamy timbres on the chorus, which is palpably excellent. The combination results in polished rhyming riding over subterranean depth, like dark specters flying over a bottomless abyss.
The wordplay and slick rhyming references attain a rat-a-tat-tat release representative of awesome rapping skill. The lyrics gush so fast the ear can't keep up. Yet there's no slurring, just a stellar barrage of crisp sing-song dialogue akin to speaking in tongues.
"The elephant in every room / When heaven leaves you win / Hell is here / Be hearing devils."
Sea High knows how to bring cool, powerful heat. The music thrums with simmering oomph, while the vocals shift from full-auto to silky cascades. "End of Days" is off the chain. I can't wait to hear the rest of the EP.
For all the latest hip hop news follow Rhyme Junkie on Twitter.