Rhyme Junkie Weekly Playlist 9/10-9/16 [Listen]
LOS ANGELES, CA – OCTOBER 28: Mac Miller performs on Camp Stage during day 1 of Camp Flog Gnaw Carnival 2017 at Exposition Park on October 28, 2017 in Los Angeles, California. (Photo by Kevin Winter/Getty Images)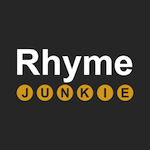 Apply to Rhyme Junkie.
Start your application process by filling out the fields below
This week we pay homage to the late Mac Miller, as well as some cuts of the latest mixtape from the YBN crew.
Mac Miller – Whats the Use?
Unfortunately for hip-hop and music as a whole, we lost Pittsburgh artist Mac Miller on Friday at the age of 26. We kick this week's playlist off with "What's the Use?" the third single ahead of his fifth studio album Swimming.
YBN Cordae – Alaska
Although the video to this track was released prior to YBN: The Mixtape, YBN Cordae's "Alaska" is a standout on the 23-song project. Cordae proves he's the most lyrical of the YBN squad with this track, providing a great hook as well.
Kirk Knight – Run It Back (Freestyle)
After having a big 2017 due to his production on A$AP Ferg's 2x platinum hit "Plain Jane." It appears the Brooklyn rapper/producer has a new album on the way, leading up to the project with his latest single "Run It Back (Freestyle)."
Travis Scott – Maria I'm Drunk (feat. Justin Beiber & Young Thug)
After being an album only exclusive for four years, the 11th track on Rodeo, Travis Scott's debut album, has been released on all streaming services. "Maria I'm Drunk" is a two-parted track, both beautifully sounding, the latter featuring Justin Bieber and Young Thug.
Kanye West & Lil Pump – I Love It
To go along with the Kanye West directed PornHub awards comes the track "I Love It" with Lil Pump. No one would predict these two artists collaborating, however they both achieved a lighthearted comedic track with a unique video paired with it.
Mac Miller – Knock Knock
The first ever single released by Mac Miller, "Knock Knock," is an essential song to listen to when remembering the rapper. The track features a catchy hook that everyone can sing along to, along with verses filled with good times and Mac's desire to get rich at such a young age.
Trippie Redd – Shake It Up
With Trippie Redd's debut album, Life's a Trip coming out a month ago, we throw a fan favorite "Shake it Up" on this week's playlist. At just under two minutes long, "Shake It Up" is an easy track to throw on without thinking.
Mac Miller – Donald Trump
The song that most will remember Mac Miller for made this weeks playlist without question. The 2011 single, which was featured on Miller's 2011 mixtape Best Day Ever, not only went platinum but is a song I'm sure almost everyone has heard, including the man it's named after.
YBN Cordae – Target
The newest song from YBN Cordae, "Target," is also featured on YBN: The Mixtape. The track describes an interaction with the police gone wrong, a track that both provides some comedy and speaks of police-bias against younger African-American people.
Mac Miller – Weekend (feat. Miguel)
Just how we began this playlist, we close it with a laid back song from Mac Miller. Instead of describing the track to you, I'll let Mac do it himself. "This song is about going through stress during the week and getting to the weekend to let it go. The verses are downers and then the hook brings you back up."
Rest in Peace Mac Miller.