Premiere | MariBased1 ft. Mr. Benjamin – 'Doe Boi'
Seattle rapper MariBased1 premieres his latest joint/music video.
Entitled "Doe Boi," the track is from his Mariotto Mixtape Volume 1, and features another star of Emerald City hip-hop, Mr. Benjamin. MariBased1 got his start in hip-hop during his senior year of high school, four years ago. His low-slung, banging sound was influenced by Lil Wayne, T-Pain, and Mr. Benjamin, who got to the top by means of embracing the grind and working their way up one step at a time.
By way of explaining his unique handle, MariBased1 says,
"My name comes from paying homage to Lil B the Basedgod. So I took the second half of my real name and added Based to it. So now you got MariBased. Then I added the 1 at the end because I'm the 1. Now all together you got MariBased1."
"Doe Boi" is about hustling on the streets of Seattle. To instill the music video with dynamism and gut-wrenching intensity, MariBased1 and Mr. Benjamin relied on the talents of Tacoma-based rapper and video director Sonny Bonoho, whose gifts were applauded by XXL's "The Break."
Bonoho's videos combine the residual energy of phantasms with surreal visuals tantalizing and complex, full of menacing images at once deliciously dreadful and alluring.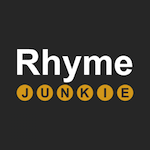 "Doe Boi" opens with eerily droning synths seguing into a tight reverberating trap groove. A booming bass line holds down the bottom as purring hues from the synths secure the upper mid-range, with the crunch of the snare providing brilliance.
Skintight flow, oozing with buff, tough momentum, infuses the lyrics with gravitational, full-spectrum dominance, as if something unrelenting is occurring. This unyielding push is enhanced by the dark perilous images pervading the video, images rife with harsh reality, aggression, and imminence.
"Doe Boi" thrums with tight and right energy, exacting rapping flow, and deep, brawny rhythm that's hellishly contagious. MariBased1 and Mr. Benjamin are cooking with gas and bringing the heat on this song.
CONNECT WITH MariBased1
CONNECT WITH Mr. Benjamin