Premiere | Nick Andre drops 'Turn Back,' ft. Gift of Gab & Lateef the Truthspeaker
Nick Andre premieres a new banger on Rhyme Junkie. It's called "Turn Back," and features the talents of Gift of Gab and Lateef the Truthspeaker.
If you've been paying attention, you probably recall that Gab (Blackalicious) and Lateef (Latyrx) teamed up before as The Mighty Underdogs. This go-round, they contribute their contagious flows to "Turn Back," the new joint by Nick Andre.
Andre, who hangs out in San Francisco, is a music producer and co-founder of Slept On Records. He also co-scored Chasing Valentine, the full length feature film, and his music has been featured on Showtime's The Chi, as well as Netflix's Easy series. For the last half year, Andre has released a string of singles with a variety of guest vocalists, while simultaneously lending his talents to forthcoming albums from Gift of Gab, Lateef the Truthspeaker, and Zion I.
He produced two tracks, "Satisfaction" and "Wanted," on Ritual Mystik, the new album by Zion I that dropped just a minute ago.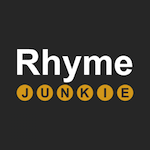 "Turn Back" opens with tight, tropical percussion flowing into a thrumming, steady bass line underscored by sporadically sparkling synths. The three rappers trade machine-gun-like rhymes on the opening verses, then the music mousses up to resonant harmonics glowing with layers of background harmonies on the chorus.
The juxtaposition of the tripartite spitting verses against the multi-hued muscularity of the chorus gives the song rapping contemporary equivalence and a creamier, almost Motown-like wall of sound richness.
Vague hints of reggae flavors suffuse the music, infusing the tune with an exotic sensibility that's captivating, especially riding on a fusion of West Coast melodicism and quasi-crunk vibe sans the aggressive screaming.
Skintight flow from all three emcees in tones under exquisite lilting control make the lyrics pop with rough and ready energy.
"Turn Back" packs a potent rhythm and brings the heat.
CONNECT WITH NICK ANDRE