Chatting with hip-hop's international star – Demola
Nigerian singer-songwriter and producer Demola recently released the music video for "Light Up," which is lit!
The genius of Demola is remarkable, allowing him to blend pop, hip-hop, Afrobeats, R&B, and dance elements into delicious musical concoctions, like "Light Up." A classically-trained violinist, his fusion of the violin and hip-hop is not only sui generis, but produces an infectious sound like no one else.
"Light Up" features Wande Coal, the King of Afropop, as he injects his inimitable deluxe tones into the song.
With his forthcoming album on the horizon, Rhyme Junkie figured this was the perfect time to sit down with Demola, who oozes charisma, before he takes off on tour.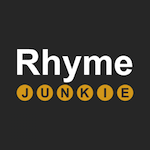 How would you describe yourself?
My name is DEMOLA and I am a Rare Breed, a true and versatile musician, multi-instrumentalist, a Legend to manifest and a sucker for dope artistry.
What five things can't you live without?
Music! Violin! Computer! Phone! and Water!
What's your favorite song to belt out in the car or the shower?
Honestly, I don't have a favorite song. I have a list of favorite songs because my favorite song changes every now and then. However, with my recent shuffling, my own songs are on the top of the list for now..lol. Especially my new songs.
How did you get started in music? What's the backstory there?
I grew up in a music loving family. My parents loved music passionately and it passed into me and my siblings. The first time I ever performed publicly was when I was 4-years-old. And since then, I would always sing reggae music, Afrobeats and pop music while my brother and cousins would beat the drums hard. My brother and I will both dance and entertain everyone in the neighborhood. This all happened while I was growing. I was born to entertain!
However, my journey to playing violin started years later. My brother (only Brother) was a Classical Pianist at that time and was playing in church. He wanted me to play something along with him in church and he said I should pick up the violin. He tried to convince me but I didn't like the violin then. We got into a heated argument and he said he wasn't going talk to me again until I picked the violin. So after 3-weeks of malice, I wanted to reconcile with him and so I went to my church and reluctantly picked up the violin. I was more self-taught and tried to figure out my path on the violin. I was also blessed to have a "big bro Violinist" who made me realize that I was gifted on the violin and he helped put me through a few things when I had difficulties. Now the violin plays a core part in my life as an artist and a musician. There isn't any Instrument I love more than this.
What musicians influenced you the most?
Bob Marley, Michael Jackson, Stevie Wonder, Fela Kuti, Femi Kuti, Sunny Ade, Prince, Victor Uwaifor, Youssou Ndour, Abba, QUEEN, R Kelly, Kenny G, George Benson, James Brown, Bobby Brown, Lauren hill, Beyoncé,Bruno Mars, Nigel Kennedy , Karen Briggs, Rihanna, etc.
How, if at all, do your musical influences shape and impact your music?
The first influence they had on me was their work ethic and artistry. Their messages (lyrics) and sound followed and played a huge role in opening my mind to different sounds. All these people I named above are all from different genres of music and even ethnicities and nationalities which of course influences the kind of music you create most times. Their musicality and instrumentation is top-notch and all these have fully influenced my sound and ability to fuse genres with opt musicality and instrumentation.
To me, your music blends tasty elements of pop, hip-hop beats, African rhythm, and R&B. How would you describe your sound?
My sound is an Afro-Pop fusion of different genres of music. LOL.
AfroPop, Hiphop, Afrotrap, Dancehall pop, Afroreggae, Afro R&B, Afrojazz, etc. I call it the "Sound of the Universe"! Everyone connects with it in some way! It is magnetic and soul snatching!
How did you hook up with Wande Coal?
Wande Coal is King of AfroPop in Africa. He listened to the original previously released song and said he liked it. My PR in Nigeria is a friend to Wande Coal's close friends and that was how he heard the song. Wande Coal said I should link up with him when he gets on tour to the USA and so we met in Houston, TX. We had a great intellectual and musical conversation and the creative chemistry was organic.
It was all very organic as Wande Coal has always been someone I looked up to in the industry. I recorded his vocals and we had the song.
What is your songwriting process? Do the rhymes come first, or the music?
Anyone comes first honestly…lol. A lot of times though, the music (beat or melody for the vocals) comes first and then lyrics follow afterwards. Sometimes, it is the other way round. I have lyrics…melody and then I create a beat to fit the entire theme of the song.
What was the inspiration for "Light Up?"
"Light Up" came during my rehearsals in my studio. I was down at that moment and a friend of mine was too. I wanted to stay happy as usual and I was practicing my guitar when the beat came from within. The chords on the guitar got me lifted and I started writing violin lines and riffs to it. The lyrics came afterwards and the beat hit me. Then I became LIT!..lol. I was all alone in the studio when this all happened.
I knew it was going to be a great song and I didn't hesitate to record it ASAP.
Where did the divine inspiration for including a violin in hip-hop come from?
I've always been a violinist and a touring Instrumentalist. I have always seen myself playing to my songs and singing like the great legends. The violin was just something different people haven't really done while singing on stage as an artist and for me, it was my uniqueness. I always play to anything I write. It just comes naturally. I love and live to playyyyyy. I love to write string lines, I love to orchestrate. So on my music I just include it without thinking of it. Most artists in the past would either sing and play the piano, guitar , saxophone or trumpet. I am the next legend but with a different twist….my violin.
You definitely project a powerful charisma in the video for "Light Up." How did you get so charismatic?
I am a natural fun lover. I am naturally hype and energetic. But most of all, I LOVE THIS !!! I REALLY LOVE THIS SHIT!! WHETHER IT FETCHES ME MILLIONS OR NOT, I ROCK WITH IT. So anytime I get a chance to perform or film, it's total bliss for me! This is the reason why I was born! I guess the charisma comes with my passion.
What's next for you musically?
I am releasing my LP/album this year. I'm so excited for it… it's going to be crazy! LOL. Different genres in one plate! Wait for it.
Will you be touring?
I'll definitely be touring soon. I already have been touring…but my headlining tour for my upcoming album will be coming soon!!