MSCHF and Smooth T drop new track 'Radio Got Me Rollin'
Rappers MSCHF and Smooth T recently dropped a new single/music video, called "Radio Got Me Rollin," a tribute to all the artists and record companies giving birth to hip-hop.
"Radio Got Me Rollin" is the first track from MSCHF & Smooth T, right off their forthcoming album.
MSCHF, aka Wayne Quarles, originally came from Cleveland, but later moved to California to chase his musical dream. Shortly after arriving in sunny California, he met Smooth T, aka Ray Austin. The two rappers/producers immediately hit it off. With the chemistry sparking, the two teamed up as MSCHF & Smooth T.
"Radio Got Me Rollin" opens on swirling synth colors attended by blaring siren sound effects. A thumping kick drum drives the rhythm topped by a sifting snare and rivet-esque syncopations.
A coruscating synth tone, akin to a spiraling flute adds tasty accents to the harmonics. Kaleidoscopic sheens of texture infuse the tune with psychedelic interludes, as creamy female harmonies glide in the backdrop, imbuing the tune with creamy, sensuous surfaces.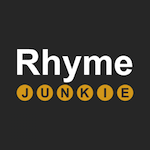 The machine-gun-like rapping flow delivered by MSCHF and Smooth T displays their knack for smart wordplay that avoids any tendency toward sing-song vocalizations. It's tight and right, as they snap off a list of who's who names relevant to hip-hop, both current and from the past.
This track is fresh and lit, without the twisted harmonic effect one would expect from a track revolving around shout-outs about important rappers. So in one sense, it's the definitive history of hip-hop music as a whole, while in another sense it's just darn good music. The harmonics exude hints and tints of both jazz and R&B savors, but still project plenty of trap punch.
On "Radio Got Me Rollin," the dynamic duo of MSCHF & Smooth T have cooked up a throbbing track that not only fits their sound, but their personalities. I can't wait for their next drop.
For the latest on MSCHF & Smooth T, be sure to check out their official YouTube channel.