2019 American Music Awards Predictions for Favorite Hip-Hop Artist, Album & Song
The Taylor Swift Music Awards … oops, I mean the American Music Awards are back, due to hit your 60-inch flat-screen November 24. Post Malone actually got more nominations (seven) than Swift, who received five nominations, along with Lil Nas X.
You might be asking yourself, what's the difference between the American Music Awards and the Grammy Award? The primary difference is the selection process. Nominees for the AMA are determined by public opinion, whereas the nominees for the Grammy are chosen by members of the Recording Academy (artists, engineers, producers, songwriters). In other words, the Grammy is peer-based, while the AMA reflects general popularity with fans.
Both begin with the traditional red carpet, but that's where the visual similarities end, as the Grammys are all about elegant evening gowns from famous designers. T&A is the focus of the AMAs. So the American Music Awards are definitely more viewer-friendly, and draw a larger viewing audience.
Taylor Swift is pretty much guaranteed to win Artist of the Year for the 24th time, so we don't need to dwell here, and can move on to the hip-hop awards: Favorite Artist, Favorite Album, and Favorite Song.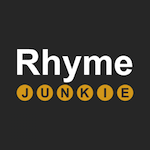 Favorite Artist nominees are: Cardi B, Drake, and Post Malone. This one is a little surprising. What about Chance the Rapper and Juice Wrld? Oh yeah, popularity among the general population is the guideline. My pick to win is Post Malone because Cardi B is famous for her bolt-ons and her trash-talking, but her music is uneven. And Drake uses ghostwriters, which isn't a negative, but is disappointing. Besides, Post Malone's sound is cool and totally non-derivative.
Favorite Album choices include: Astroworld – Travis Scott. Championships – Meek Mill. Hollywood's Bleeding – Post Malone. Travis Scott and Post Malone both deserve to be here. Meek Mill does not, as Championships is asymmetrical and patchy as heck. My choice is Post Malone, simply because Travis Scott is too psychedelic for me.
Favorite Song offerings: "Old Town Road" — Lil Nas X, feat. Billy Ray Cyrus. "Wow" — Post Malone. "Sicko Mode" — Travis Scott. This one's a real trip, since "Old Town Road" is entered under best pop vocal at the Grammys, and hip-hop here at the AMAs. And sorry, as good as the song is I have to agree with the Grammys: any song featuring Billy Ray Cyrus is inherently NOT hip-hop.
So it comes down to Travis Scott and Post Malone. In this instance, I don't have a preference, because both songs are great. I suspect Post Malone will win, just because he's been so ubiquitous this past year.