Hip-Hop Interview: ANFA talks about her solo project
Rhyme slinger ANFA recently released her debut single/music video, "Fukk It," examining the harmful effects of social media.
Born Anfa Lashari in the town of Borås, Sweden, ANFA traces her heritage to the Baluchistan region of Iran. Growing up with conservative parents in a family on the verge of imploding, ANFA wrestled with who she was. Feeling like an outcast, she rebelled, becoming involved in crime and heavy substance abuse by the time she was 11-years-old.
Later, she and her sister formed LASH, a duo based on the concept of "hip-hop has no gender," performing at the Swedish Grammy Awards in 2017 and 2018, as well as being featured in Vogue.
Now, only 21, after delving into the intricacies of music production, she's embarked on a solo project. Her goal is to lay bare the difficulties confronting young people in the digital age.
With "Fukk It," she strikes a potent punch at the dilemma posed by the universality and noxious influence of social media in the modern world. Rhyme Junkie sat down with ANFA to discuss her music and her take on social media.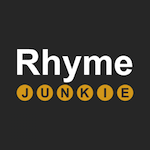 Tell us about "Fukk It" and how its message relates to your personal experience with social media.
In the song, I'm openly admitting my hate/love relationship to social media. Instagram is a phenomenon that can make us crazy, judgmental, insecure, obsessed and eventually depressed if it's not used with a conscious mind and I can relate to that.
Why did you choose "Fukk It" as the song to debut your solo project?
It wasn't a plan, really. It just happened. I don't like to plan things too much.
Coming off the success of your previous project LASH, how has your creative process evolved moving forward as a solo artist?
I'm basically entering a global stage by singing in English and not in my native language, Swedish. The decision to go solo was not easy, cause I used to sing with my sister for five years. I'm still young and learning and evolving as I go.
How have your diverse roots and heritage played into your work as a musician? Do you pull sonic inspiration from any particular culture?
Music has always been a huge part of my life and my family. The music I heard at home had a lot of rhythm and drums and people always mention that I have a lot of drums in my music.
Tell us about the creative process and inspiration behind the music video.
Me and my team started thinking about different ways to communicate the message behind the song and we liked the idea of stripping it down to the very core. We borrowed visual codes from IG, like the square format, dm's and the live comments to tie it back to social media.
Is there an underlying message you hope to extend to people struggling to deal with life in the social media/digital world of today?
"Fukk It" is my personal experience and relationship to social media, but it's also a topic that I think more than me can relate to, I mean, everybody is a part of social media and social media is part of everything. We all have to deal with it.
What do you have coming up in 2020?
I have a lot of things coming in 2020, mainly new music, but also more exciting things!