Hip-Hop Interview: Raylon discusses balancing goals
Texas rapper Raylon recently released the music video for "Over You," a smooth R&B song flavored with emo-trap textures.
As an indie artist and student/athlete, Raylon balances his studies, track and field, sessions in the studio working on music, and marketing and promotion. To make sure he doesn't lose focus, he has a master plan he abides by, which includes more releases and touring.
Right now, Raylon's center of attention is winning over new fans, a task made easier because of his innate understanding of the connection between melody, rhythm, and lyrics, as well as his velvety voice and flow.
Shot in Texas, the video depicts Raylon recalling lost love and the smoldering ember it left behind, an ember he can't quench.
"Who's the one you loving that you trust / I can tell how you feeling by your touch / And baby girl I just wanna say your special / There's plenty girls in this world not on your level."
Once you hear "Over You," you'll understand why Rhyme Junkie sat down with Raylon to find out more about Raylon's songwriting process, challenges, and what's next for this Texas rapper.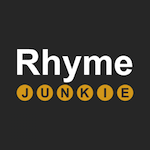 How did you get started in music? What's the backstory there?
I was someone who always loved music and liked to dance. I was injured in track bad last year and I decided to give making music a try.
What singers/musicians influenced you the most?
My favorite artist is Chris Brown but song-wise I like to listen to all types of artists, including R&B and harmony rap.
As an up-and-coming artist, what's been your biggest challenge so far?
The biggest challenge is time management because I go to school and run track, so that can be time-consuming with making my lyrics.
Is your sound evolving? If so, in which direction? Toward R&B, trap, or some other direction?
As I go on I'm letting the music carry, I don't want to try to change my style at the moment because when I do it doesn't feel the same.
What is your songwriting process? Do the rhymes come first, or the music?
When I make a song, I like to get the melody with the beat out the way, then you can go about filling in the song with your lyrics.
What was the inspiration for your new single/music video "Over You?"
My video, "Over You," is the type of R&B song that I like, smooth and expressive. It conveys the sound I had in my head while writing it, along with the emotion I was feeling.
Where was the video shot and who directed it?
I shot the video in Texas.