Interview: TripleYoThreat talks fly style in both music and attire
Rhyme Junkie caught up with TripleYoThreat to talk about his EP and what his fans can expect.
TripleYoThreat, aka Trip, lives up to his name. First, he's of Indian ethnicity; second, he's alive and well, which is a miracle seeing as how he got rear-ended by a semi on his motorcycle; third, he knows who he is, a definite rarity in today's world.
His latest single/music video is entitled "Always Lookin' Fly As F***," the first single off Trip's Joie De Vivre EP. The song refers to Trip's penchant for looking fly when he's out and about. You won't find TripleYoThreat on one of those "People Who Shop at Wal-Mart" sliders. He's always dressed to the nines.
Even though he grew up in L.A., Trip didn't hear rap until he was in middle school. Once he did, he immersed himself in the genre. Yet when he hit high school, his interest waned until his junior year, when he just exploded and hasn't looked back since.
"Always Looking Fly As F***" opens on a low-slung, syncopated trap rhythm topped by textured layers of sparkling tones, while Trip dishes his tight rapid-fire flow with shrewd lyrical references, like his allusion to The Trashmen's 1963 hit, "Surfin Bird."
"B b bird is the word / No worries I could flip yo ass the bird."
The video reflects the song's title, showing Trip going through his day in a variety of voguish outfits, including up-to-the-minute kicks. He spends the afternoon by the sea with Jossah Brizuela, whose radiant beauty only adds to Trip's luster as a man about town.
Rhyme Junkie caught up with TripleYoThreat to talk about what he's listening to these days, his EP, Joie De Vivre, and what his fans can expect in the future.
What artists are you listening to right now?
TripleYoThreat: I'm really seasonal with my music, it changes every couple weeks or so. Right now I'm bumping Lil Tjay, JI, n Quando Rondo. Quando Rondo is extremely underrated for his talent level IMO.
What's your favorite song to belt out in the car or the shower?
TripleYoThreat: Is it vain if I say one of mine? I got one in the works I just can't get out of my head. But really, one of my all-time top favorite songs, "Low Beam" by Her's. Yeah, I dig a lot of indie music. Actually that band passed in a car accident like 2 weeks after I heard them…pretty crazy.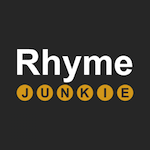 How did you get started in music? What's the backstory there?
TripleYoThreat: Music…wow. What a journey it's been. I remember walking out of class in middle school and they were playing "Black and Yellow" at center stage and I was blown away. It was my first time hearing rap. I'd only really listened to rock until then. That day I looked up that music video and spiraled into a bunch of rap music videos. I remember doing some writing in like 9th grade but it just faded.
Then I don't know where, all of a sudden in eleventh grade, just kicking back with the homies I kicked off a freestyle. Like literally I pushed them to do it and I started it. Over time, me and one homie really got into it and eventually one night on the way back from a party I spit some crazy shit and he was just like it's over, you gotta record a song bro. The rest is history.
What musicians influenced you the most?
TripleYoThreat: Ooo, this is one I love. I truly think my diverse taste in music sets me apart and led to my combination of styles. I'd say the influences change over time too, adding into a melting pot where some things have already dissolved. Lil Wayne, Wax, Vampire Weekend, Michael Jackson, Kings of Leon, Daft Punk, Maxwell, ooo and definitely Frank Sinatra.
Hip-hop is by far the most popular music genre in the world. How do you keep your sound fresh and avoid coming across as derivative?
TripleYoThreat: Y'know, if I'm an amalgamation of all the artists above, that isn't the worst thing in the world. It'd be so unique as is. Everyone's a derivative – it's taking that and building on it. I think your particular influences and how far the branches go from those roots are what make you unique. Every day I'm still growing, every song I do. So I'd say being open to growth is so important as an artist, as a person.
What is your songwriting process? Do the rhymes come first, or the music?
MTripleYoThreat: Mmm… both ways really. Sometimes the hook just hits me, living my life, and I later pick a beat that fits that hook and vibe. I've also freestyled to beats and came up with the hook that way. When the beat brings out emotion and feeling from within you.
For "Always Lookin' Fly As F**k," I had the hook before, n I remember that feeling when I heard the beat n they matched each other SO well. It was so lit n I was so turnt off that energy. There's almost no better feeling than making dope shit in the studio.
What was the inspiration for your new song "Always Lookin' Fly As F***?"
TripleYoThreat: Actually, this is really funny but once a few years ago I captioned a pic "Always Lookin' Fly As F***" which just became my thing for a while like 'ALFAF' on all my fits I'd post on my stories, lol. I'm a fashionista, if I step out the house, I'm lookin fly. If I'm seen, I wanna be seen at my best, and I think everyone should live by that tbh.
What's the story behind the name TripleYoThreat?
TripleYoThreat: It used to be Triple Threat and I had three different personas I rapped under. It was a mess with keeping it one for streaming services and whatnot, and I was just brainstorming ideas with my roommates back at UCLA and TripleYoThreat just had a flow to it. A ring. It rolled off the tongue. I explored some other ideas after too, but I came back to that cause it had that ring to it. It ended up being shortened for a nickname to Trip, which is dope! That's all I'm used to being called now, lol.
What can you share with us about your Joie De Vivre EP?
TripleYoThreat: That was definitely a turning point for me. It was kept tucked away – I worked on that stuff on n off for almost a year. It's a really different journey since I mix and master my own stuff because I always try different edits to see what suits the song best. N over time that takes months, export, bump it in the car, on my phone, see how different things sound.
It definitely felt like my music kicked up a notch with that EP, but then again, almost every EP/project I say the same thing, lol. That had a different style, more upfront instead of laid back like my Love album from earlier. Something about it was just different too. I like the short EP package form, bite-size, quick.
The cover photo has a funny story too, it was the night after I met this girl at a club – I was at her place and she said she liked photography so she took some shots with my camera. Then over some weeks, I worked on and perfected that album art. It was just so random how it came together.
How are you handling the coronavirus situation?
HonestlyTripleYoThreat: Honestly, I'm loving it. It's a love/hate relationship lol n I teeter on the edge. As long as you make the best of your time, it could really be the most transformative time of your life. That's what I'm doing honestly.
Working out consistently, writing and recording music, recording all kinds of other content – videos, gameplay videos, DIY shit at home, etc. I did my first podcast too which was dope. I got all kinds of shit to say, that's part of why I rap lol. My experiences are totally unlike what anyone has gone through, especially with being a musician, and I love sharing how I grow through what I go through.
Looking to the future, what's next for you musically?
ITripleYoThreat: i just finished a quarantine music video I filmed and edited myself. It's a catchy song that incorporates a new industry I don't think anyone has merged with rap. It's a unique idea that I can't wait to share. It's funny and fresh.
I also got another EP comin out soon called Hungover in LA. Based on real events lol. I just finished recording the last song for it, which is well, technically, the first song. Fun stuff. As far as sonically, my styles vary a lot, that's why I'm TripleYoThreat – got triple the flows, triple the styles, and triple the passion. I've done some more auto-tuned stuff like "Say That She Can't," the opening track from my Love album, and I want to go back to that a bit. Being a bit rawer, open with my feelings and experiences too. I think for a long time I kept them under wraps, but I'm past that. I'm ready to share exactly who I am with no qualms. Trip, unwrapped, unveiled, uncovered.