Cliff Savage drops music video for "Cha Cha"
SoCal Rapper Cliff Savage releases the music video for "Cha Cha," his latest hit song.
Shot during quarantine, Cliff wanted to give fans and viewers a distraction from the current predicament of being locked down and staying home, so he dropped "Cha Cha."
With its smooth, sensuous Latin flavors, the music to "Cha Cha" merges with the low-slung, suffused visuals, wherein Cliff entertains a scantily-clad, beautiful young woman in a dimly lit room. As the two enjoy each other's company, cuts to deliciously erotic dance moves infuse the video with luscious erogenous images.
"Cha Cha" owes its genesis to one of Cliff's friends, who turned him on to the plush textures of Latin music. Once he got into it, he liked it and came up with a beat that he expanded upon, resulting in the song.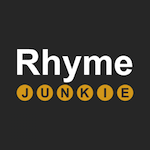 Cliff's smooth flow infuses the lyrics with tasty rhymes performed with swank style:
"Had to bring the Henny / She ain't f***in with tequila / Had her on her toes / Something like a ballerina."
From Long Beach, Cliff got his start in jerk music, followed by releasing his single, "Uber," which went viral, amassing more than 11 million streams. In 2019, Cliff signed with The Orchard/Cleopatra label, followed by dropping his EP, Lone Wolf.
In his recent interview with Vents' RJ Frometa, Cliff explained how Long Beach impacts his distinctive sound, "Long Beach has EVERYTHING to do with my music. It's one of the most multi-culturally diverse places in the world in my opinion. From food all the way to its people. Growing up there allowed me to tap into so many flavors of music and styles of hip-hop due to the diverse community of friends I had and people I've worked with. I believe my city taught me how to be different. I'm grateful because I feel like it shows in my music."
Rippling with luscious suggestive images, the music video for "Cha Cha" delivers bewitching, tantalizing visuals atop low down banging music.